Updated 7:56 AM EST, Fri February 24, 2023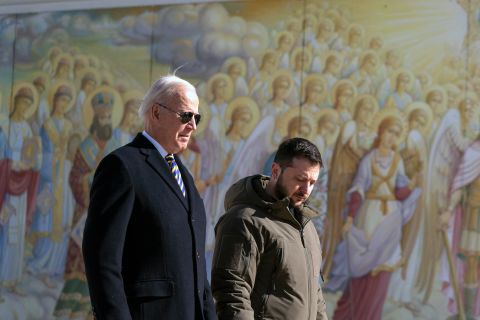 The week in 35 photos
US President Joe Biden, left, walks with Ukrainian President Volodymyr Zelensky during his surprise visit to Kyiv, Ukraine, on Monday, February 20.
Evan Vucci/AP
Updated 7:56 AM EST, Fri February 24, 2023
Produced by CNN Digital's Photo Team
US President Joe Biden made a surprise visit to Kyiv, Ukraine, on Monday — his first trip to the country since Russia's invasion began a year ago.
While in Kyiv, Biden met with Ukrainian President Volodymyr Zelensky and announced a half-billion dollars in new assistance, including more military equipment.
"One year later, Kyiv stands. And Ukraine stands. Democracy stands," Biden said.
Here are some of the stories that made headlines over the past week, as well as some photos that caught our eye.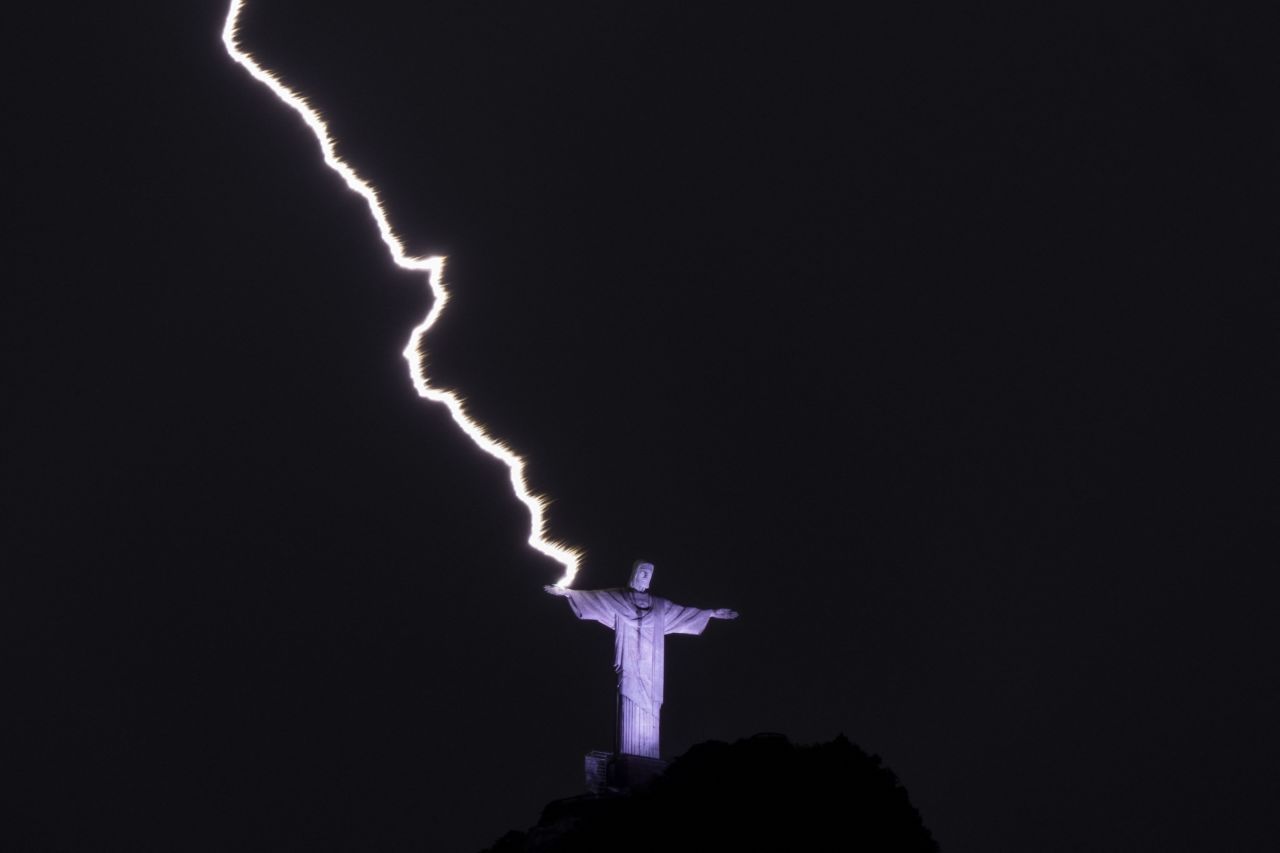 A bolt of lightning hits the hand of the Christ the Redeemer statue in Rio de Janeiro on Tuesday, February 21.
Mauro Pimentel/AFP/Getty Images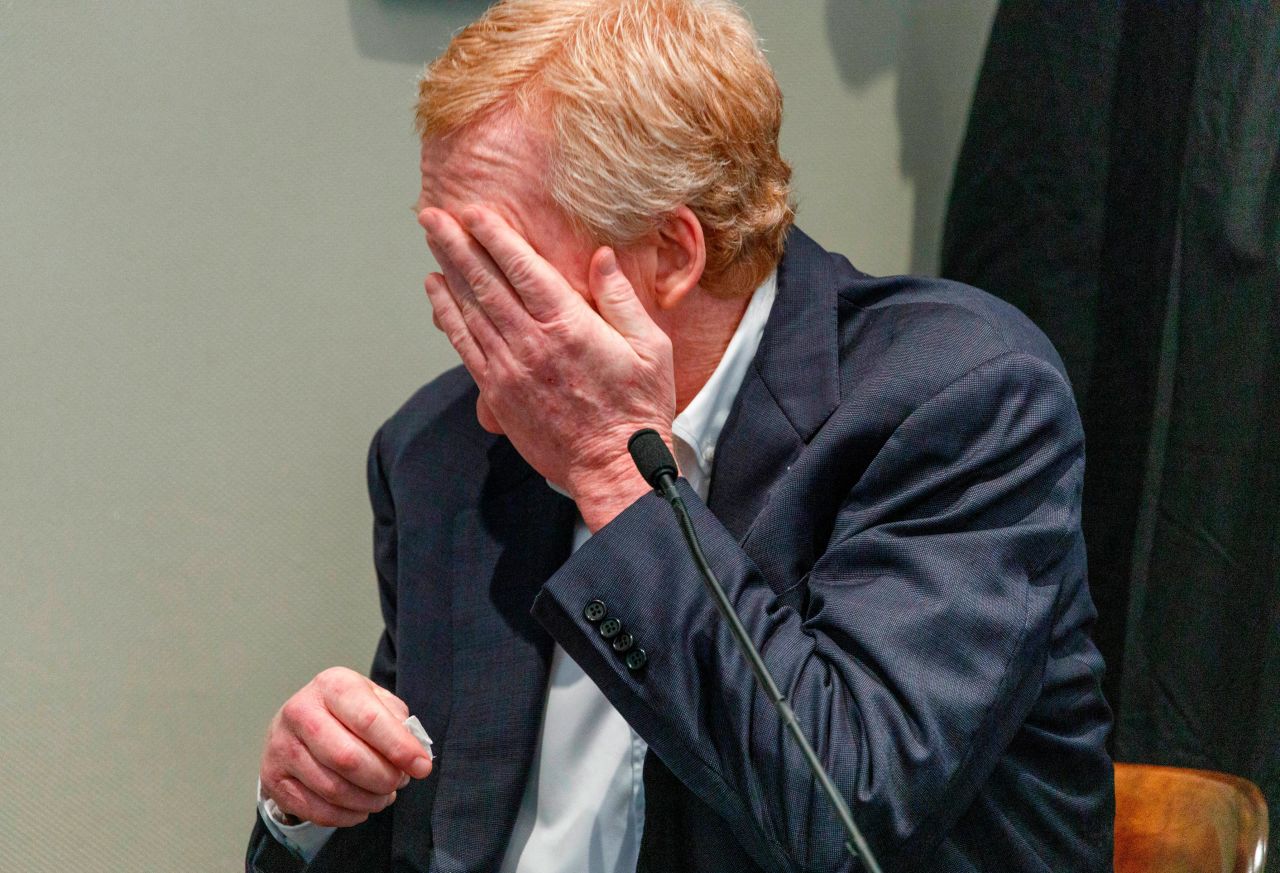 Alex Murdaugh wipes away tears as he testifies during his murder trial in Walterboro, South Carolina, on Thursday, February 23. The 54-year-old former attorney — the scion of a powerful South Carolina family who held the local solicitor's office for three generations — has pleaded not guilty to two counts of murder and two weapons charges in the killings of his wife and son.
Grace Beahm Alford/The Post and Courier/AP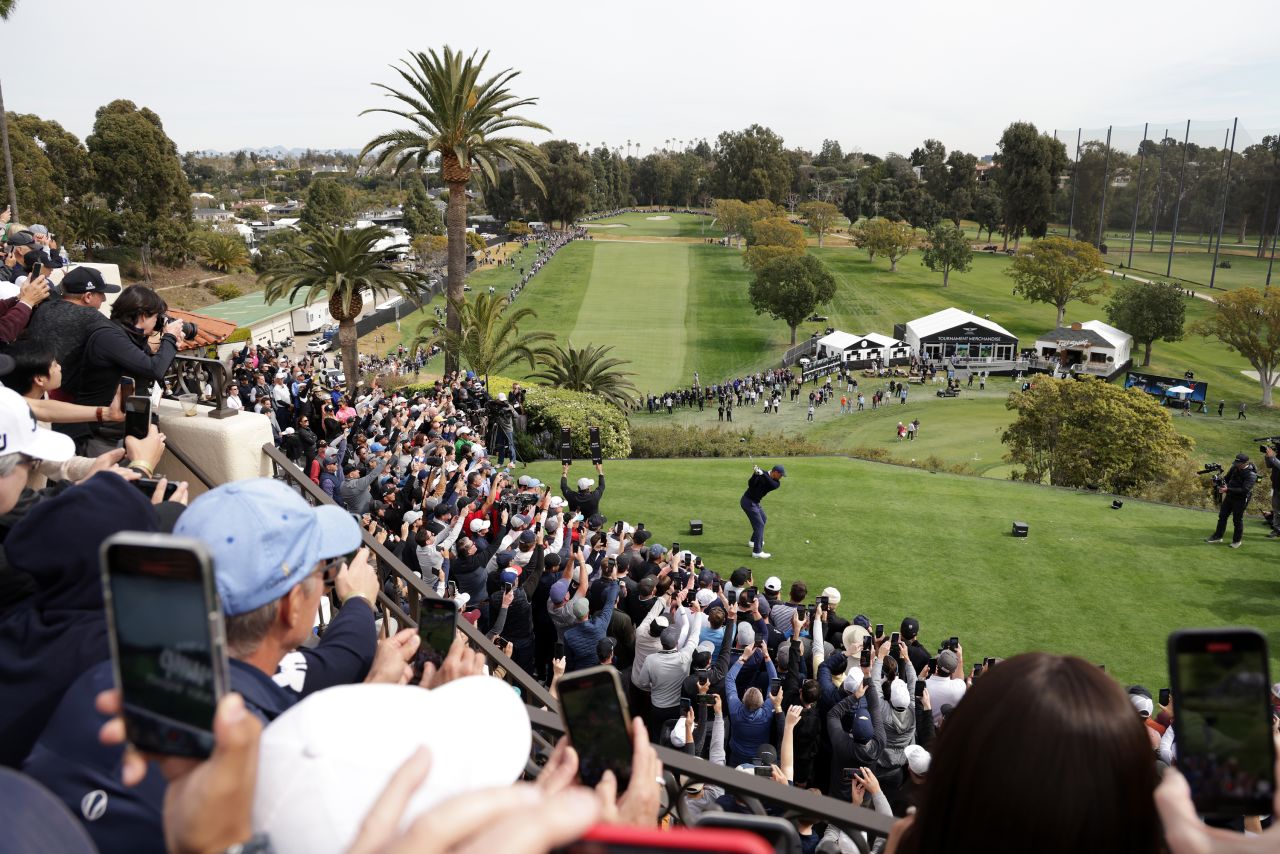 Golf legend Tiger Woods tees off at the Genesis Invitational, a PGA Tour event in Pacific Palisades, California, on Thursday, February 16. It was his first competitive outing since July and his first non-major appearance since October 2020. Following his final round, Woods said his goal from now on is to play the four majors every year, but he doesn't expect "to play too much more than that." He told CBS, "My body and my leg and my back just won't allow me to play much more than that anymore."
Harry How/Getty Images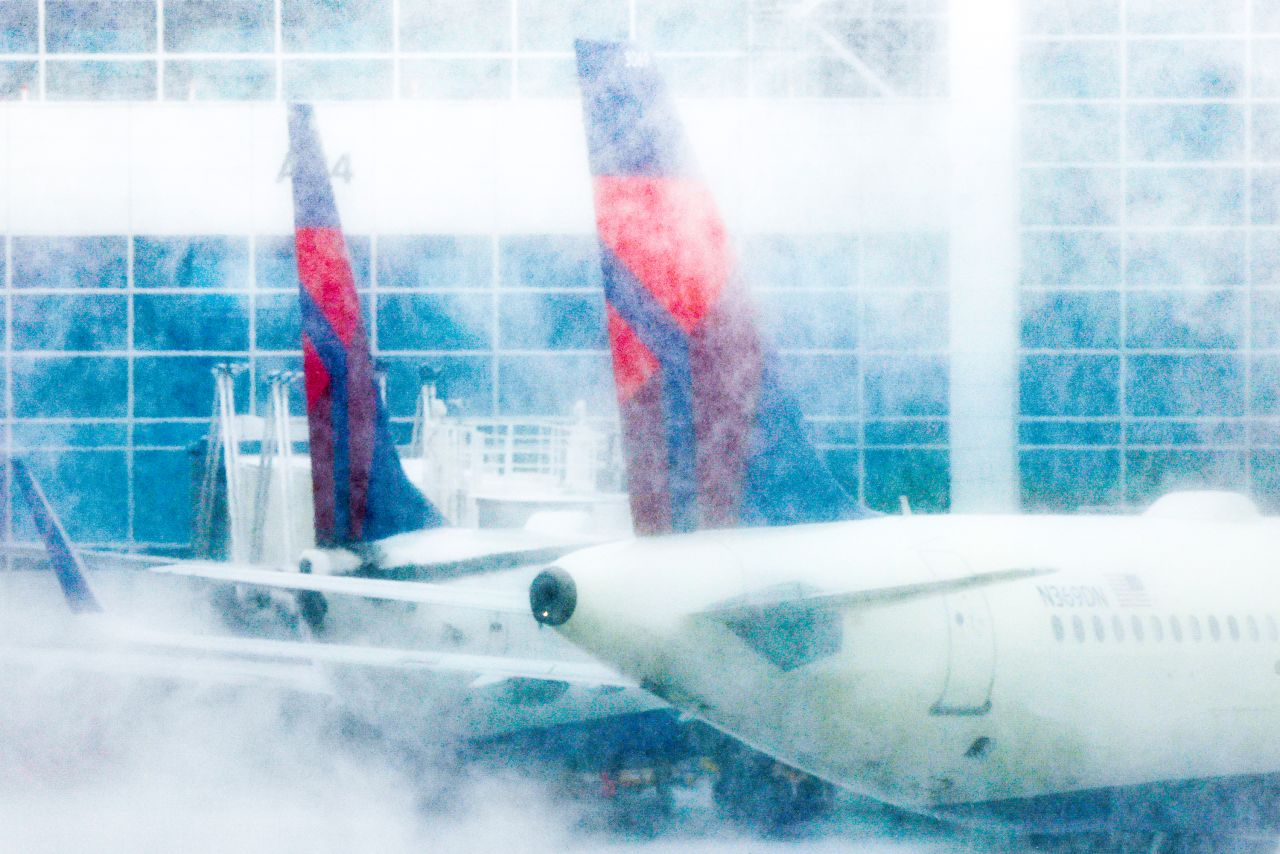 Delta jets sit at their gates at Denver International Airport during a winter storm on Wednesday, February 22. Harsh winter weather has disrupted thousands of US flights this week.
Michael Ciaglo/Getty Images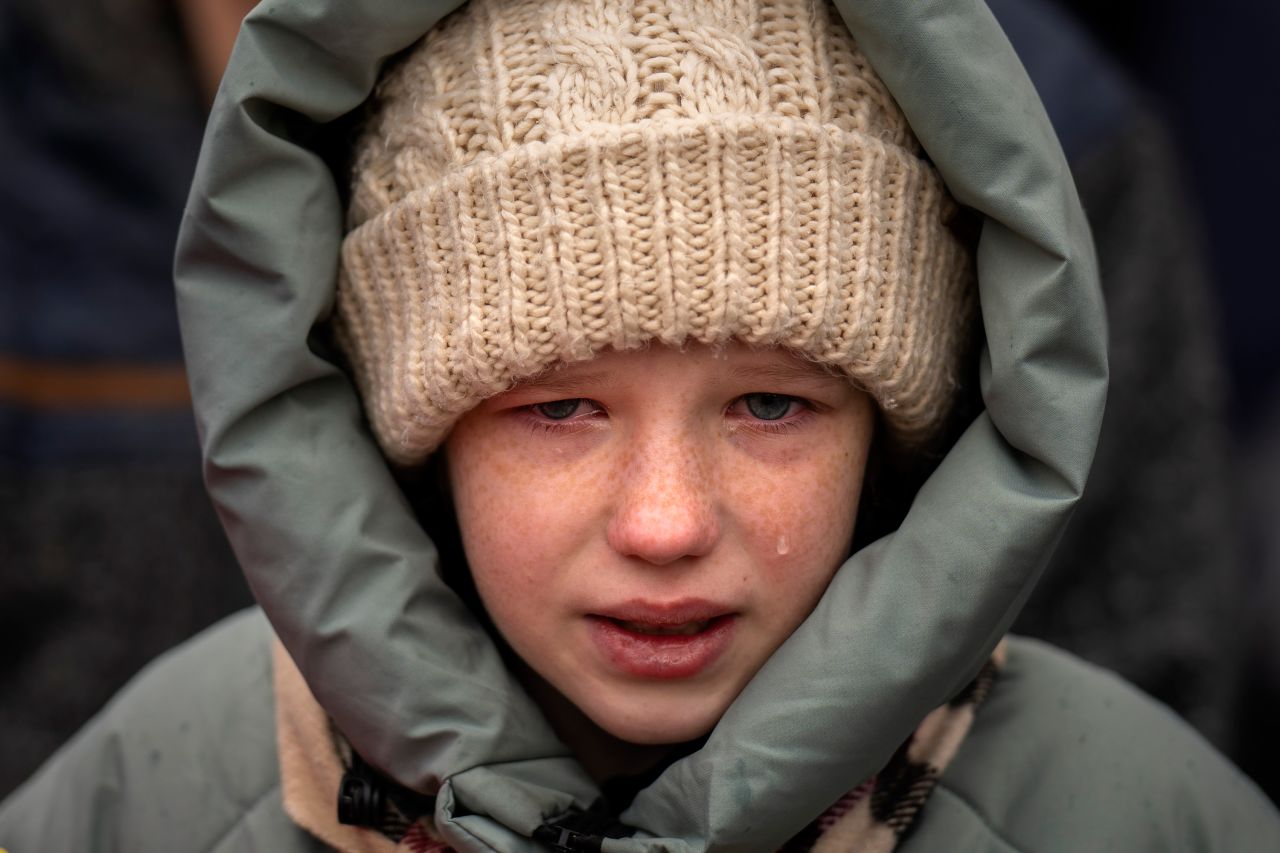 Anna, 10, cries next to the body of her 27-year-old brother, Yurii Kulyk, during his funeral in Kalynivka, Ukraine, on Tuesday, February 21. He was killed in a rocket attack in Lyman, Ukraine, earlier this month. Interactive: Putin's bloody war on Ukraine, a year later
Emilio Morenatti/AP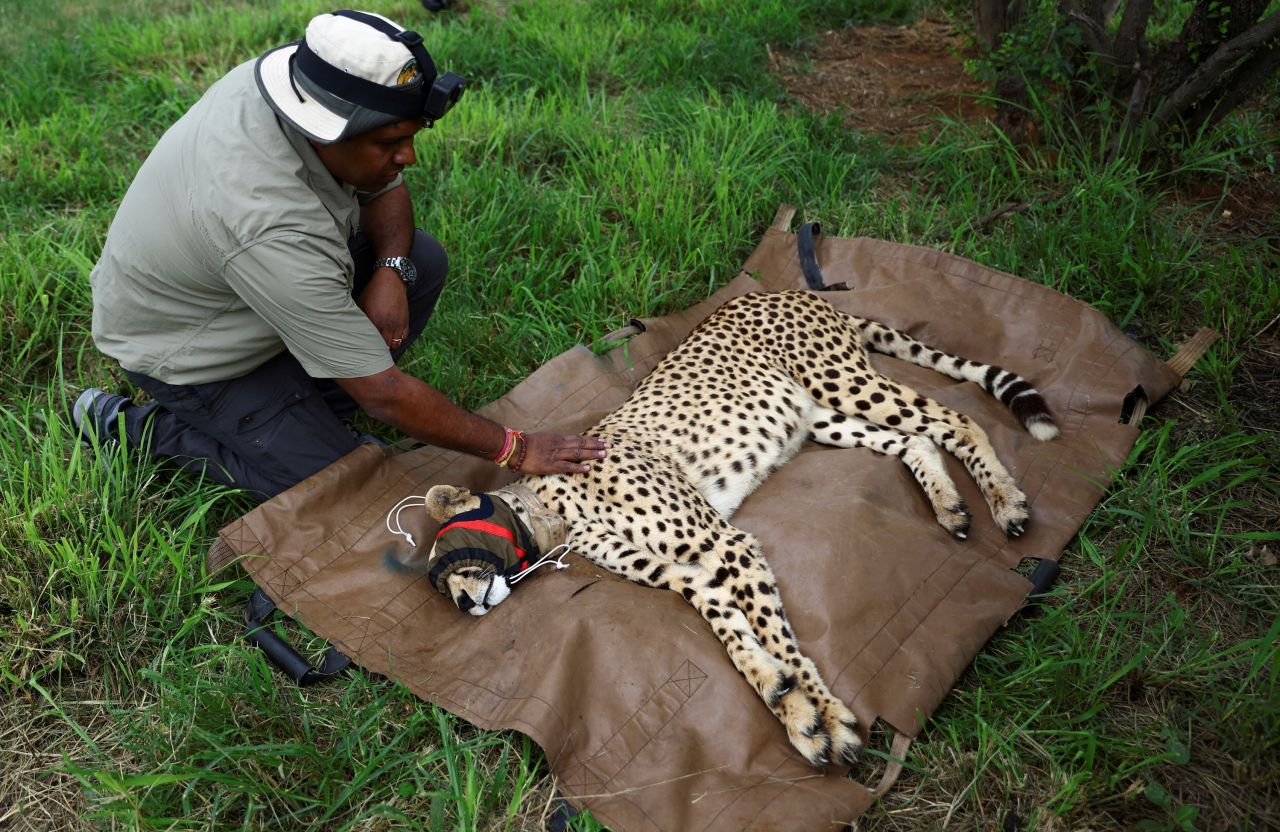 Conservationist Rajendra Garawad inspects a sedated cheetah on Friday, February 17, before it and 11 others were flown from South Africa to India under an agreement between the two countries. The 12 cheetahs are part of efforts to revive the species after decades of extinction in India.
Siphiwe Sibeko/Reuters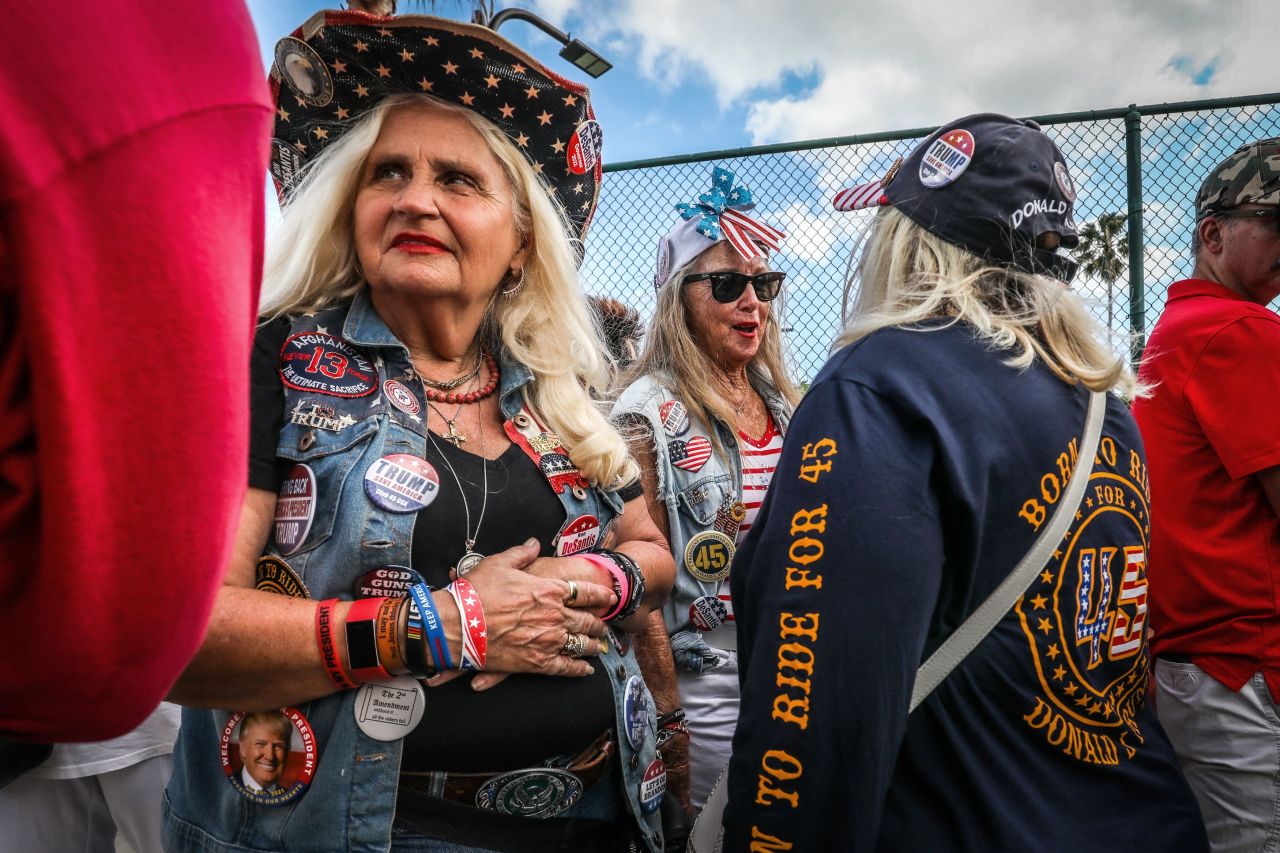 Supporters of former US President Donald Trump wait outside of Trump's Presidents Day event at the Hilton Palm Beach Airport in West Palm Beach, Florida, on Monday, February 20.
Giorgio Viera/AFP/Getty Images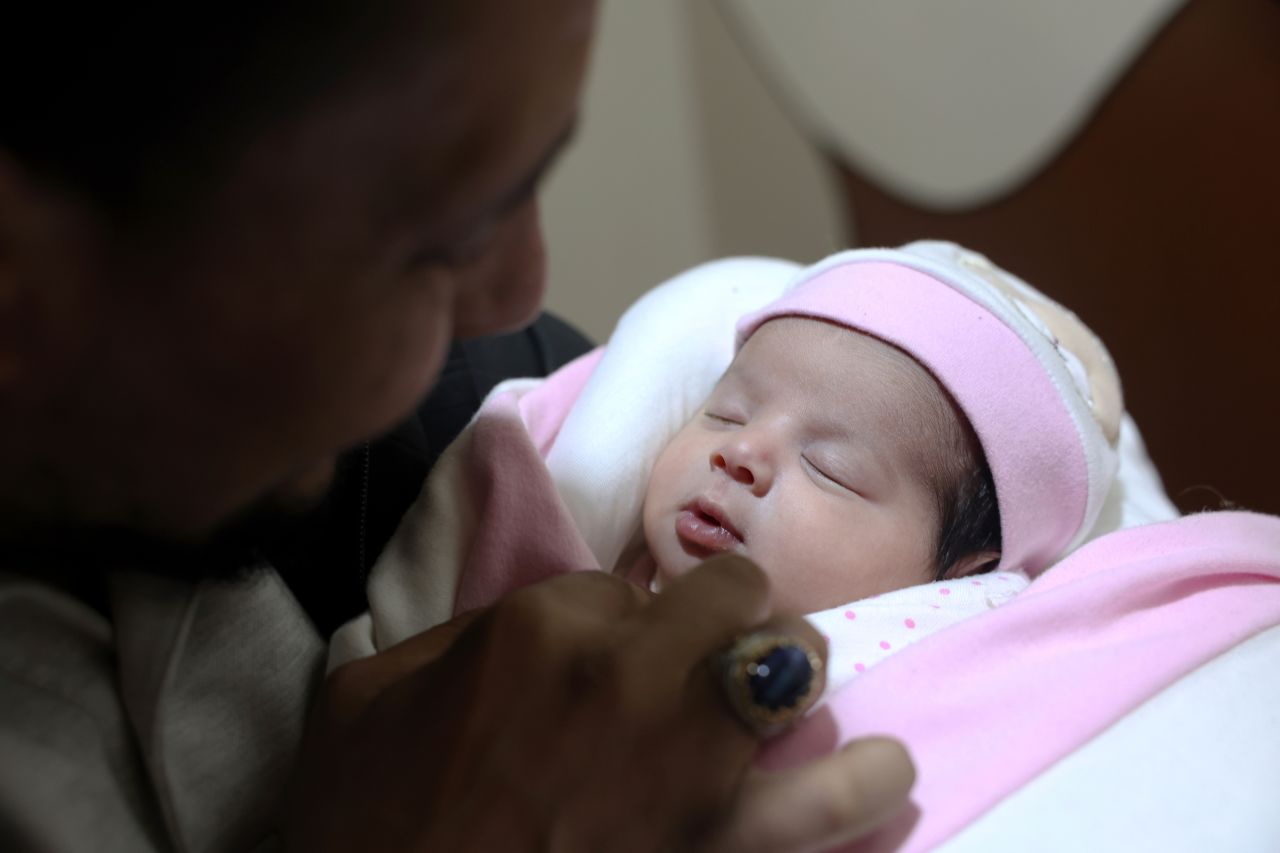 Khalil al-Sawadi looks at Afraa, a baby girl who was reportedly rescued from the rubble of her home in northern Syria, on Monday, February 20. Her umbilical cord was still attached to her mother when she was found, a relative told Agence France-Presse. Her mother is believed to have died after giving birth.
Ghaith Alsayed/AP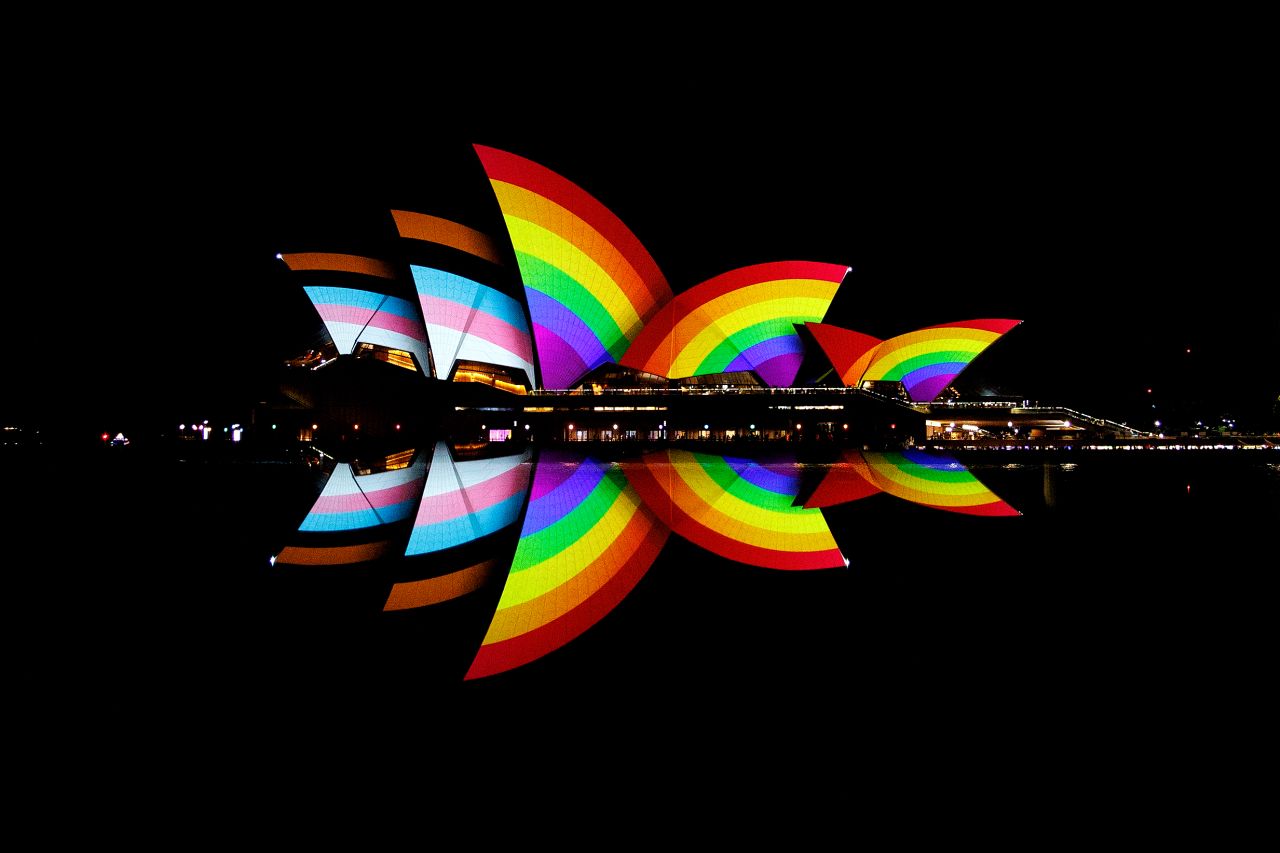 The Progress Pride Flag is projected onto the Sydney Opera House in Australia on Friday, February 17. This year's WorldPride event is taking place in Sydney through March 5.
Brendon Thorne/Getty Images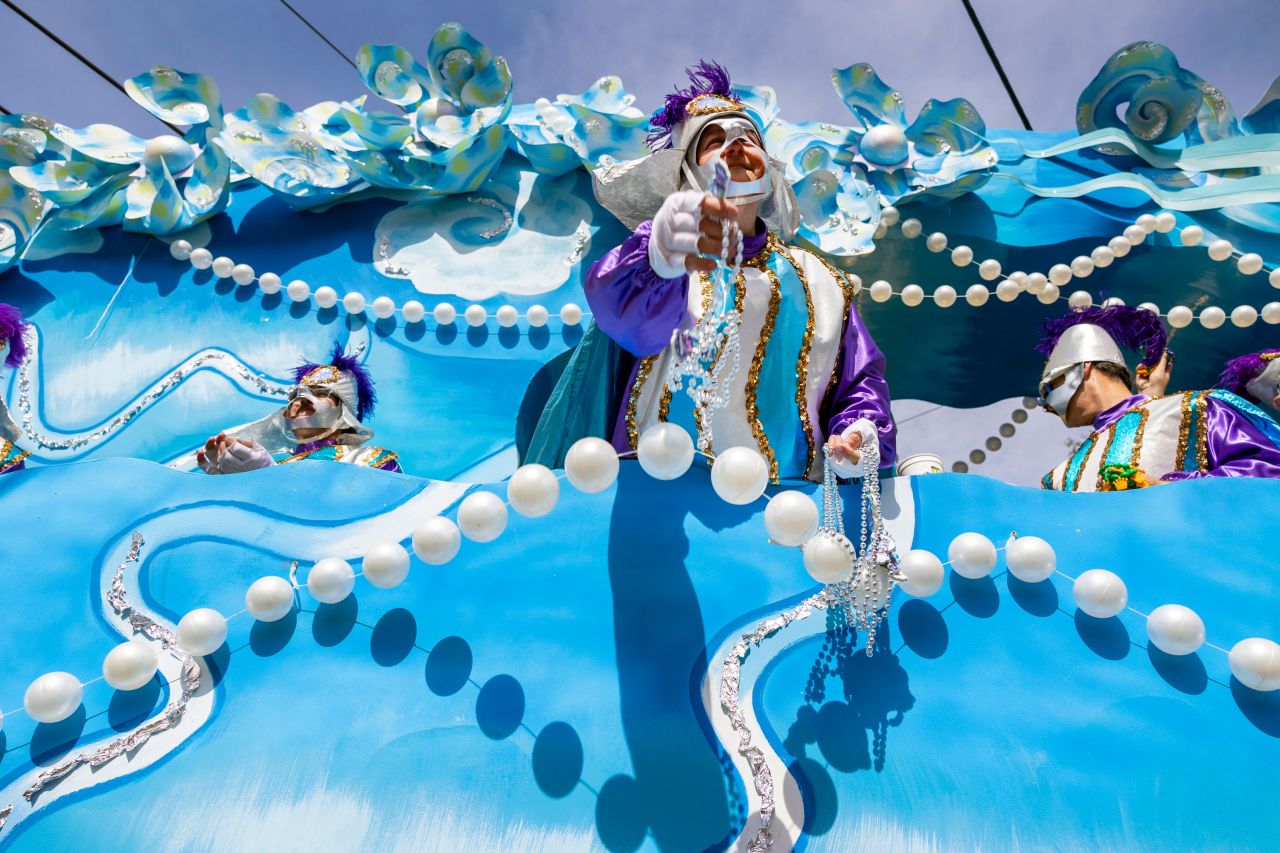 Beads are tossed from a Mardi Gras float in New Orleans on Tuesday, February 21.
Chris Granger/The Times-Picayune/The New Orleans Advocate/AP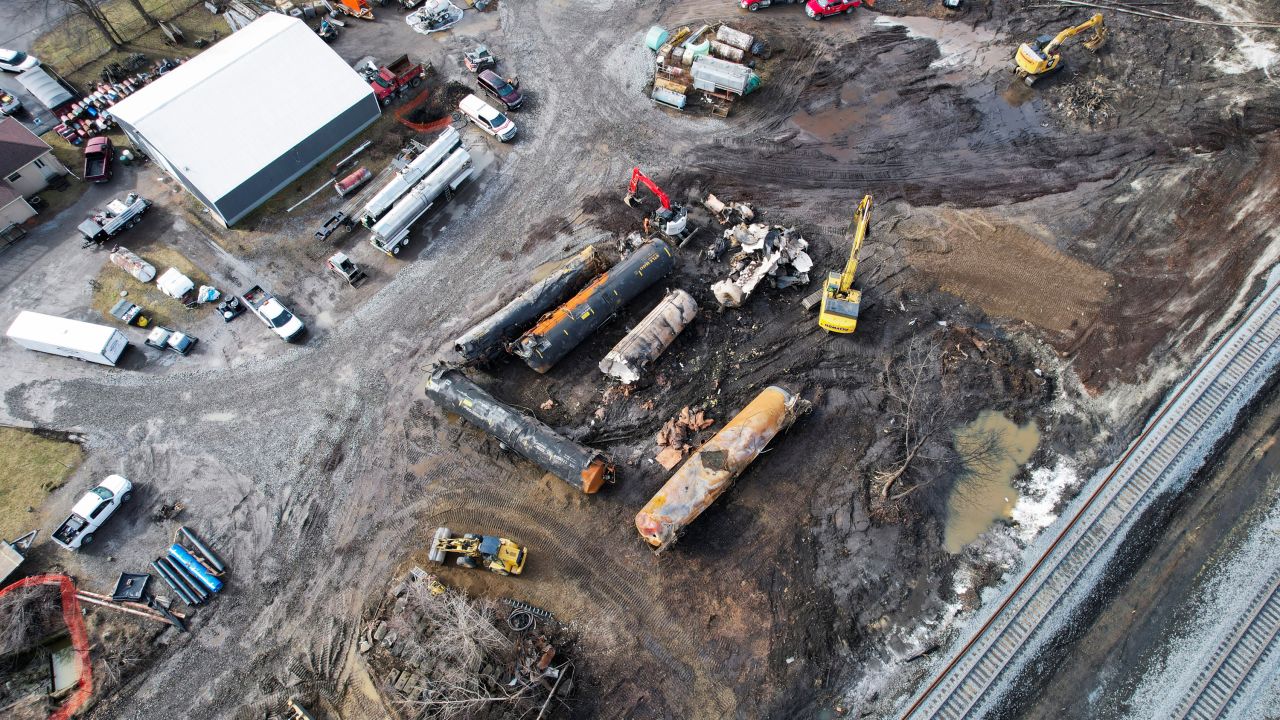 Cleanup continues at the site of a train derailment in East Palestine, Ohio, on Thursday, February 23. Norfolk Southern CEO Alan Shaw said the freight railroad will spend $6.5 million to help those affected by the release of toxic chemicals from the derailment nearly three weeks ago.
Alan Freed/Reuters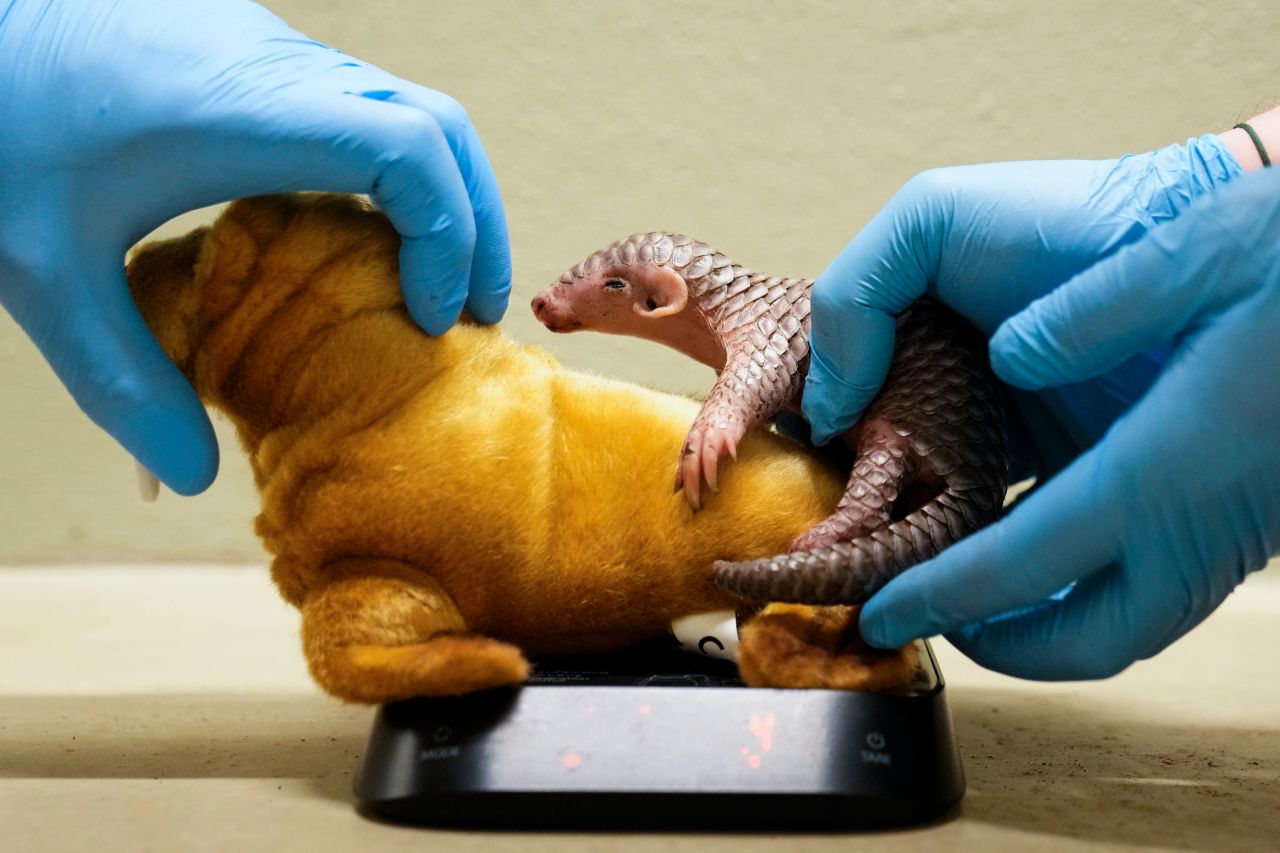 A baby Chinese pangolin is weighed at the Prague Zoo in the Czech Republic on Thursday, February 23. It's the first birth of the critically endangered animal on the European continent, the zoo said.
Petr David Josek/AP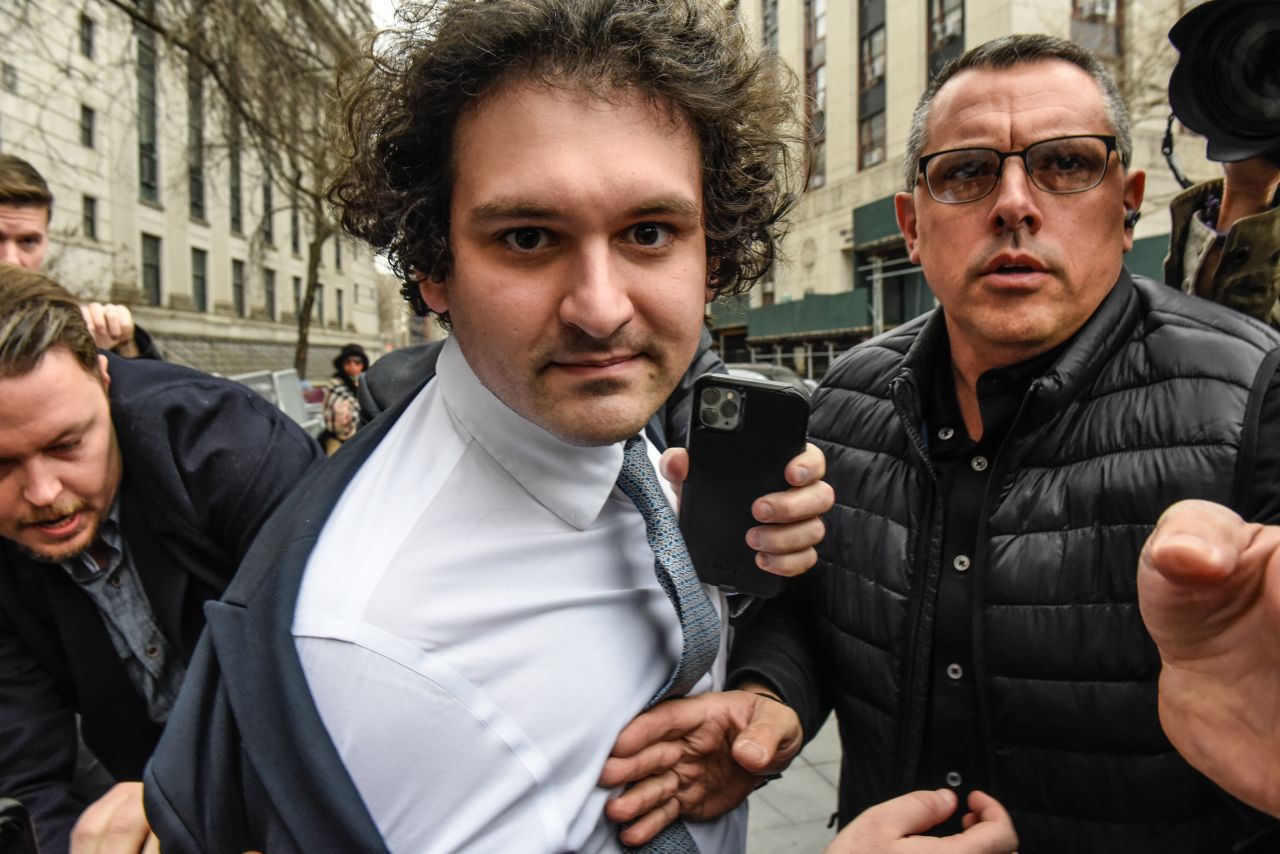 Sam Bankman-Fried, the founder of crypto trading platform FTX, walks away from a courthouse in New York on Thursday, February 16. Bankman-Fried pleaded not guilty last month to eight federal counts of fraud and conspiracy. He has repeatedly acknowledged missteps as the head of FTX, but he denies committing fraud. After his arrest in December, he was released on a $250 million bond.
Stephanie Keith/Bloomberg/Getty Images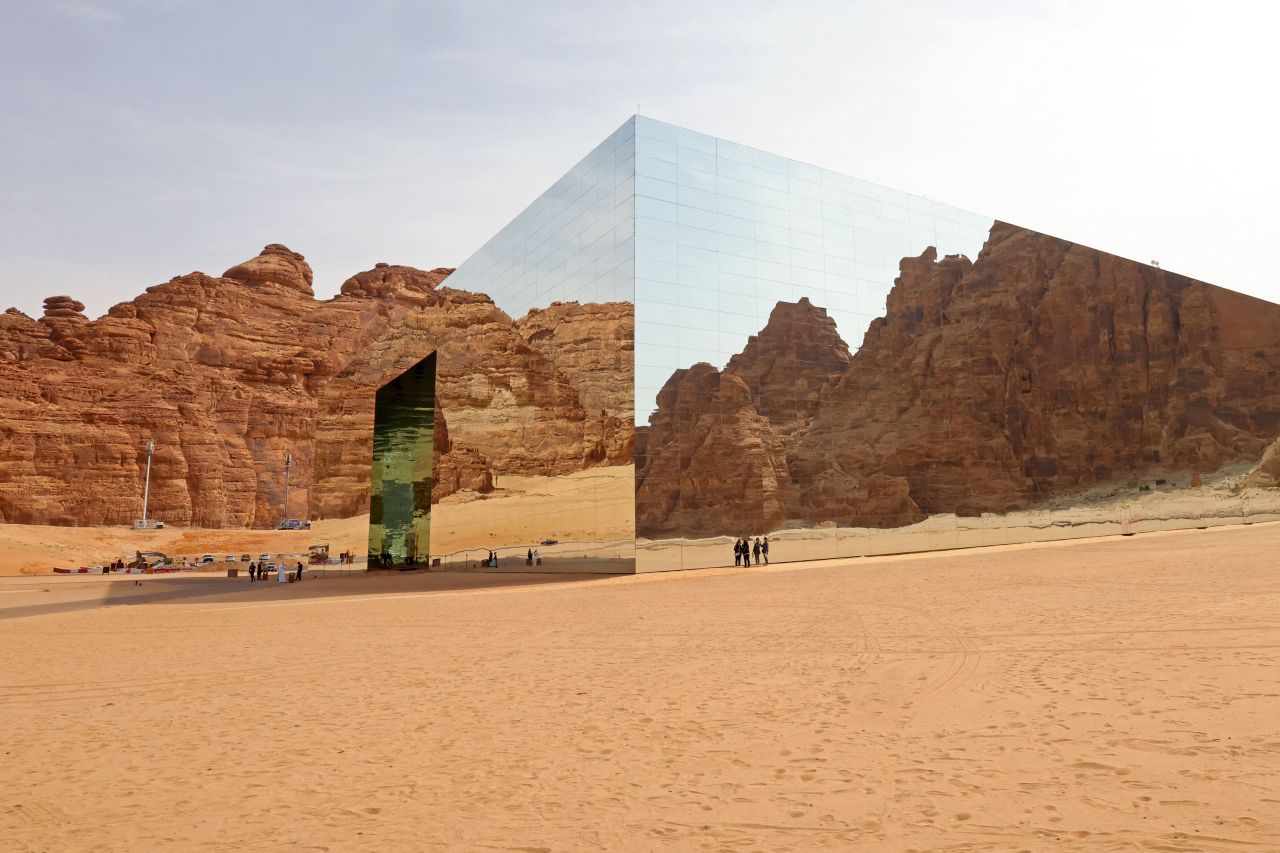 People stand outside the Maraya concert hall, the world's largest mirrored building, in AlUla, Saudi Arabia, on Sunday, February 19.
Fayez Nureldine/AFP/Getty Images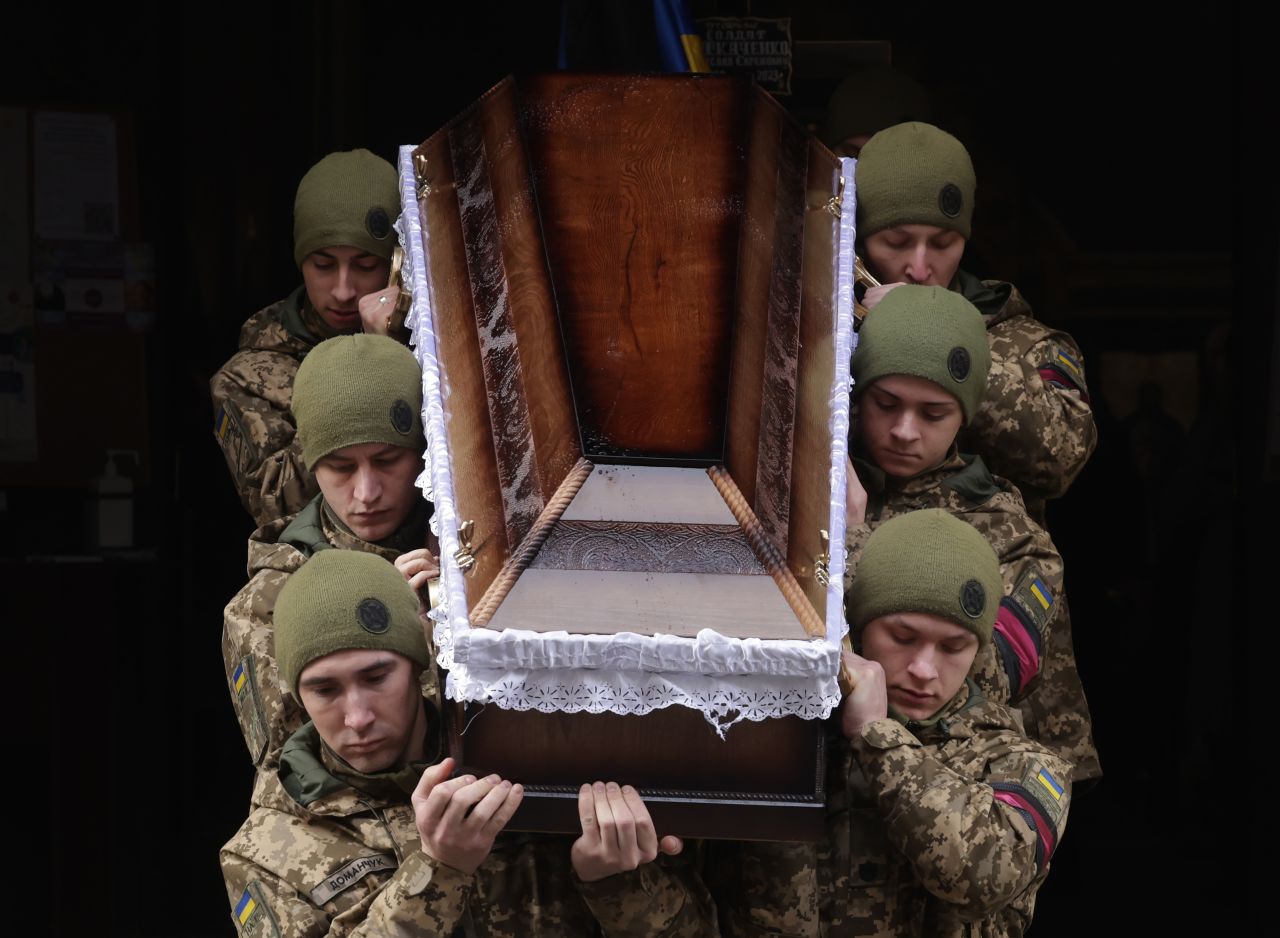 Ukrainian soldiers carry the coffin of 20-year-old Vladyslav Belechynskyi at a funeral in Lviv, Ukraine, on Wednesday, February 22. He was killed while serving in eastern Ukraine.
Sean Gallup/Getty Images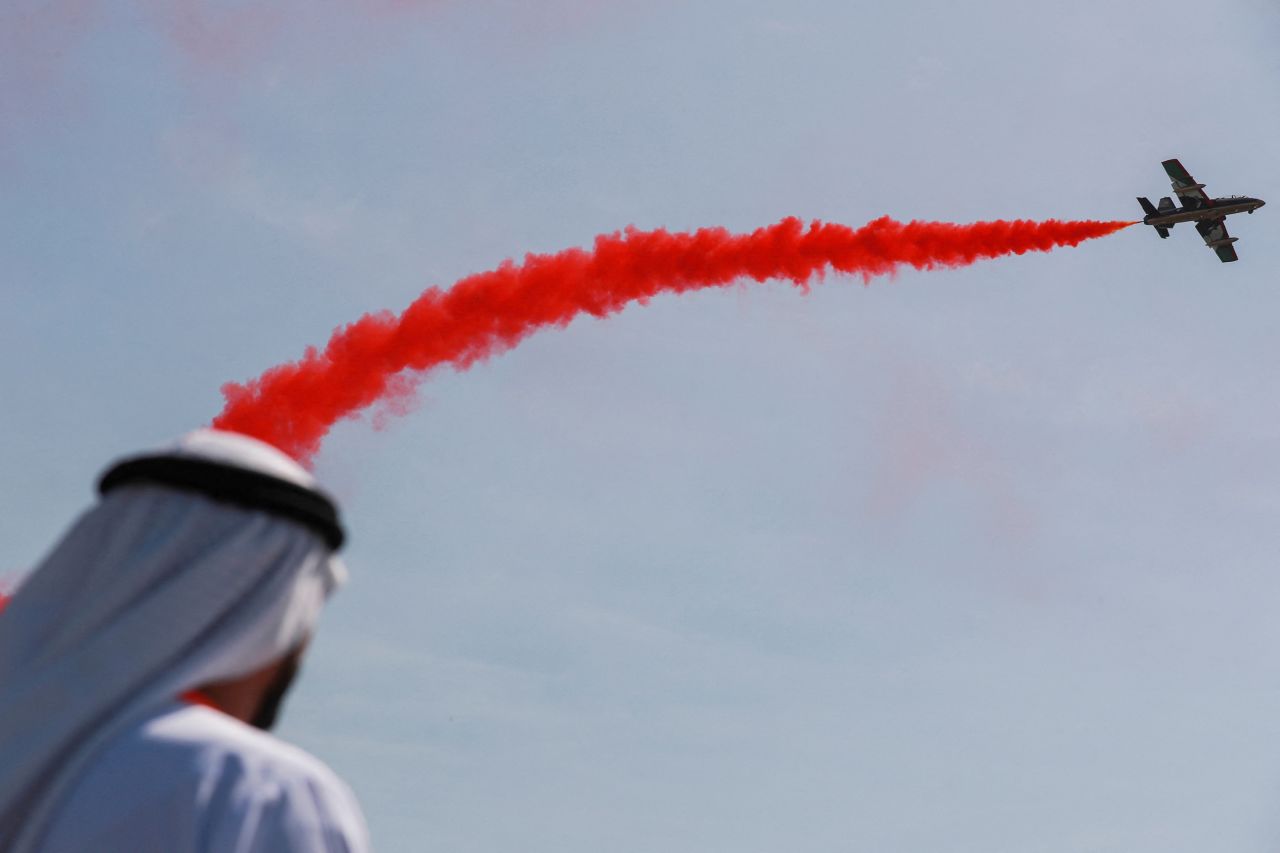 A person watches an air show in Abu Dhabi, United Arab Emirates, on Monday, February 20.
Amr Alfiky/Reuters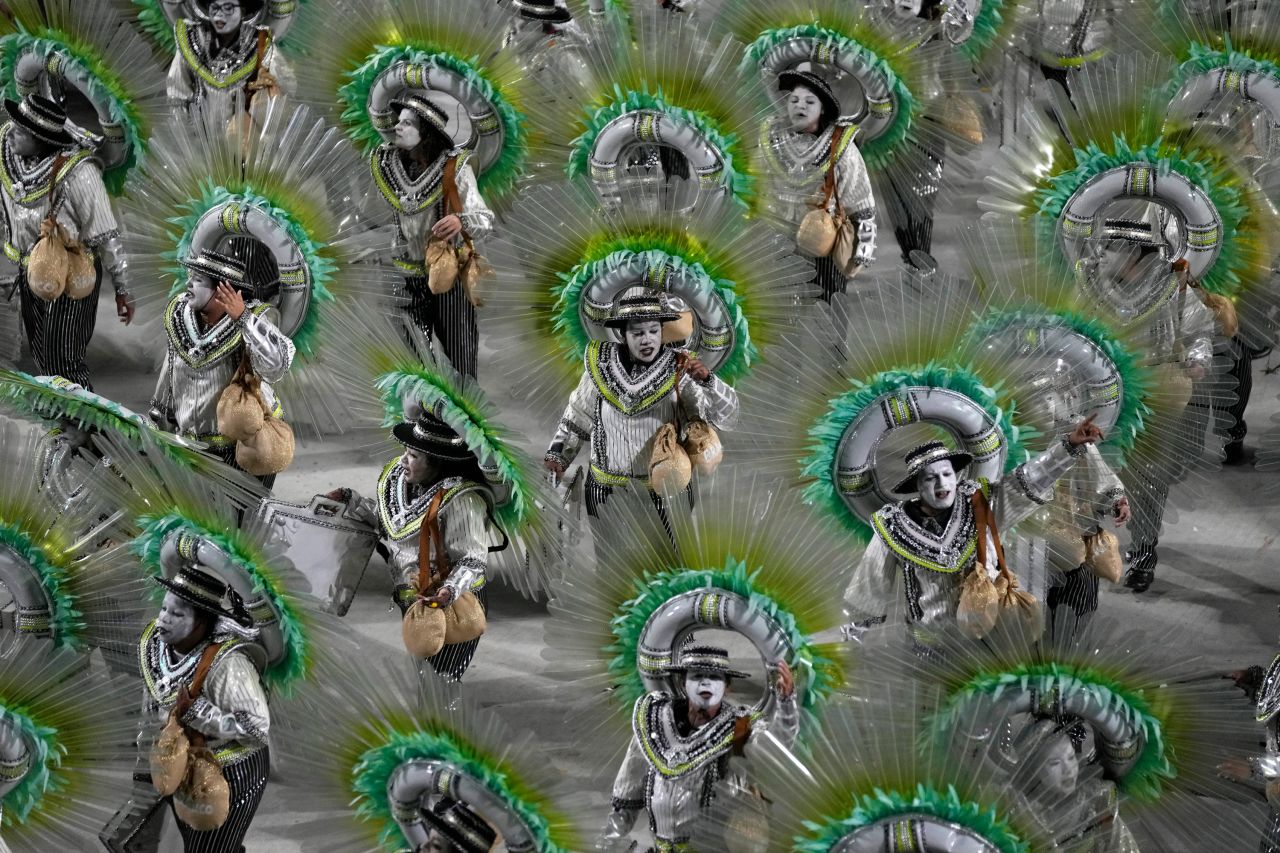 Performers from the Beija Flor samba school take part in Carnival celebrations in Rio de Janeiro on Tuesday, February 21.
Silvia Izquierdo/AP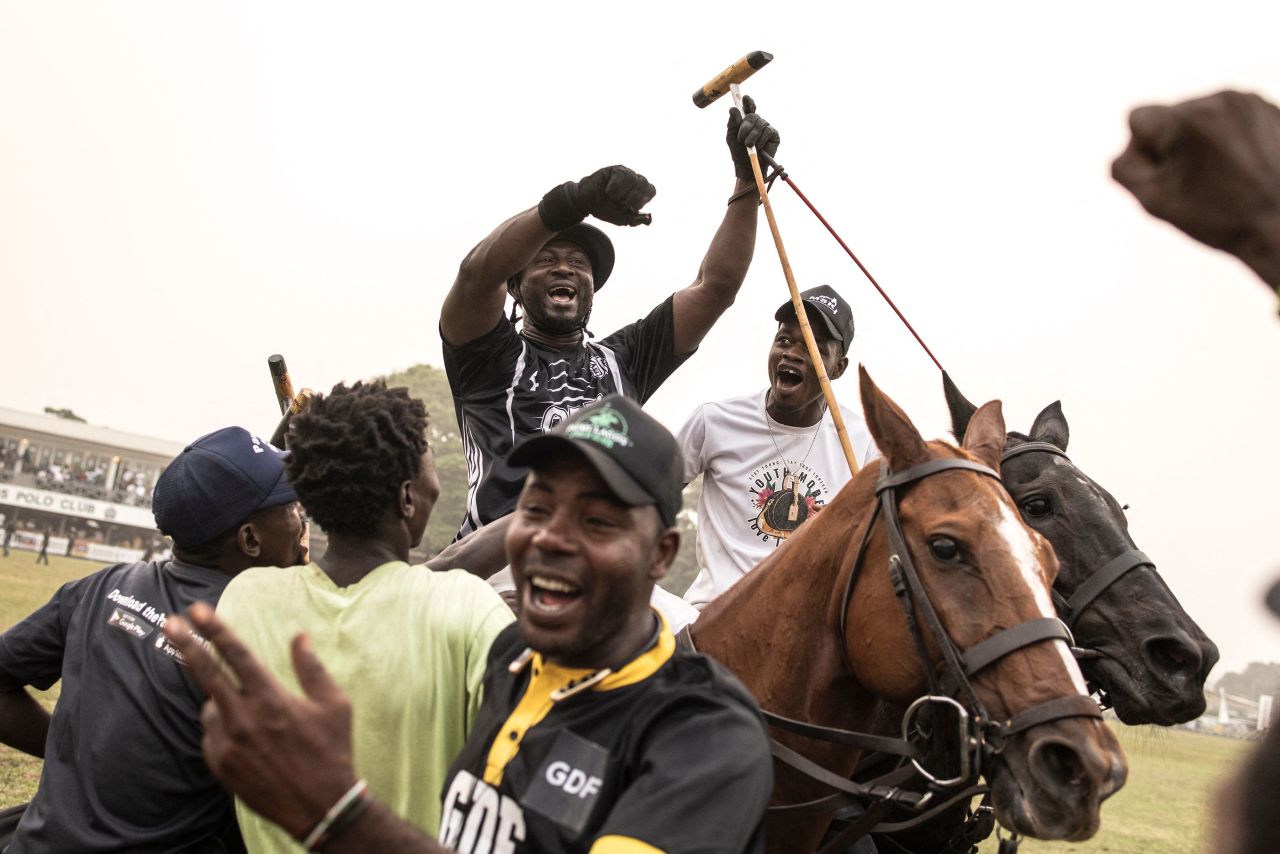 Stablemen celebrate with a player after their team won the final of the Lagos International Polo Tournament in Nigeria on Sunday, February 19.
John Wessels/AFP/Getty Images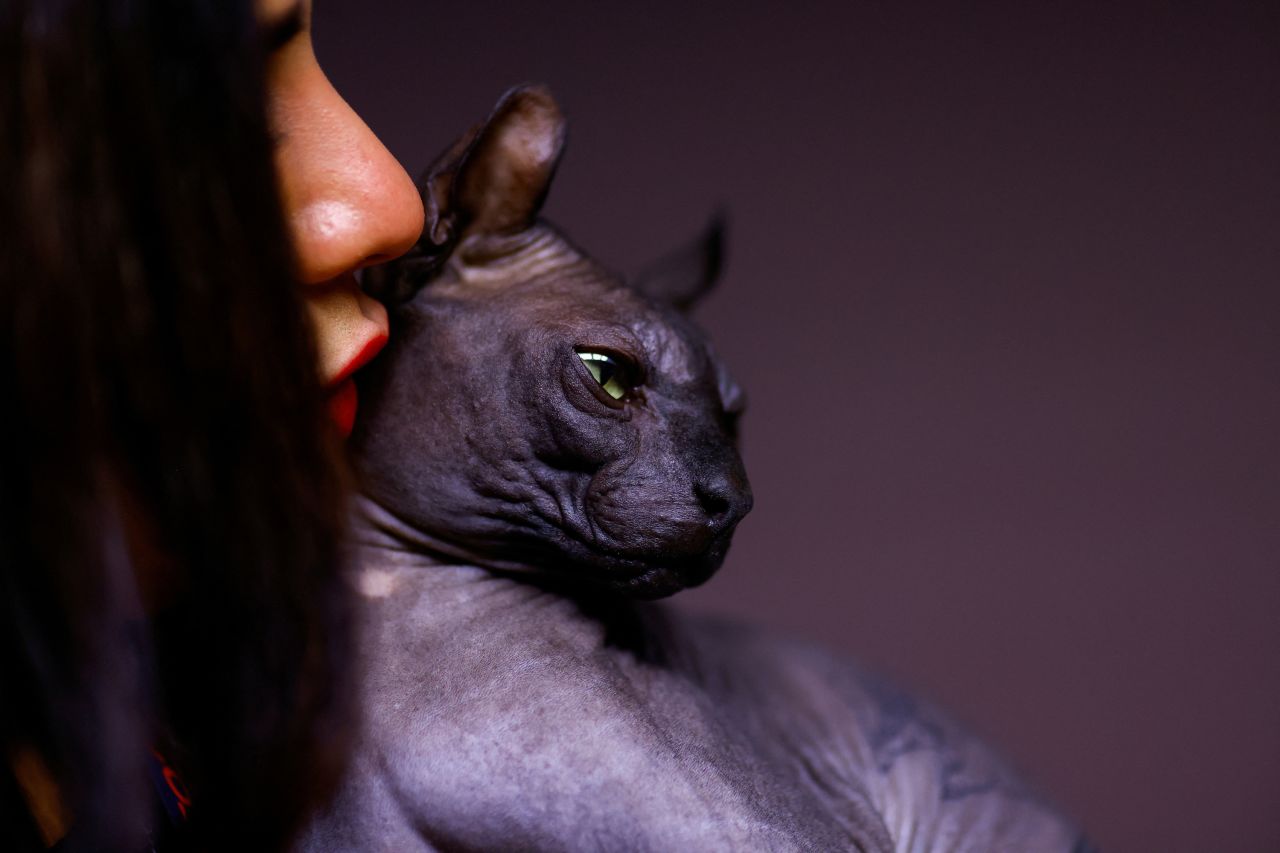 Veterinary doctor Giselle Rubio shows a Sphynx cat available for adoption in Ciudad Juarez, Mexico, on Tuesday, February 21. The cat was rescued by police from a prison where it was given a tattoo that reads "Made in Mexico."
Jose Luis Gonzalez/Reuters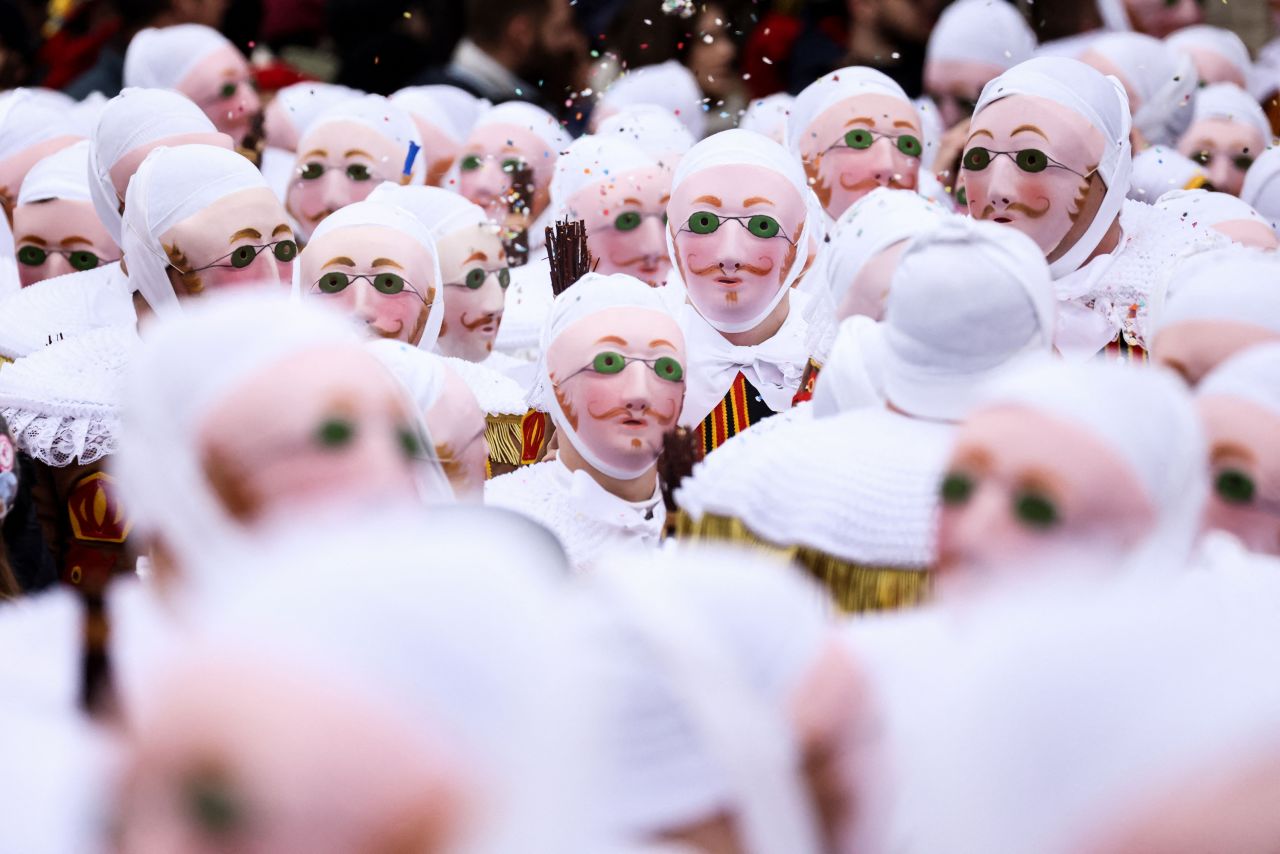 Carnival revelers take part in a parade in Binche, Belgium, on Tuesday, February 21. The costumed "Gilles" are a tradition at the Carnival of Binche.
Kenzo Tribouillard/AFP/Getty Images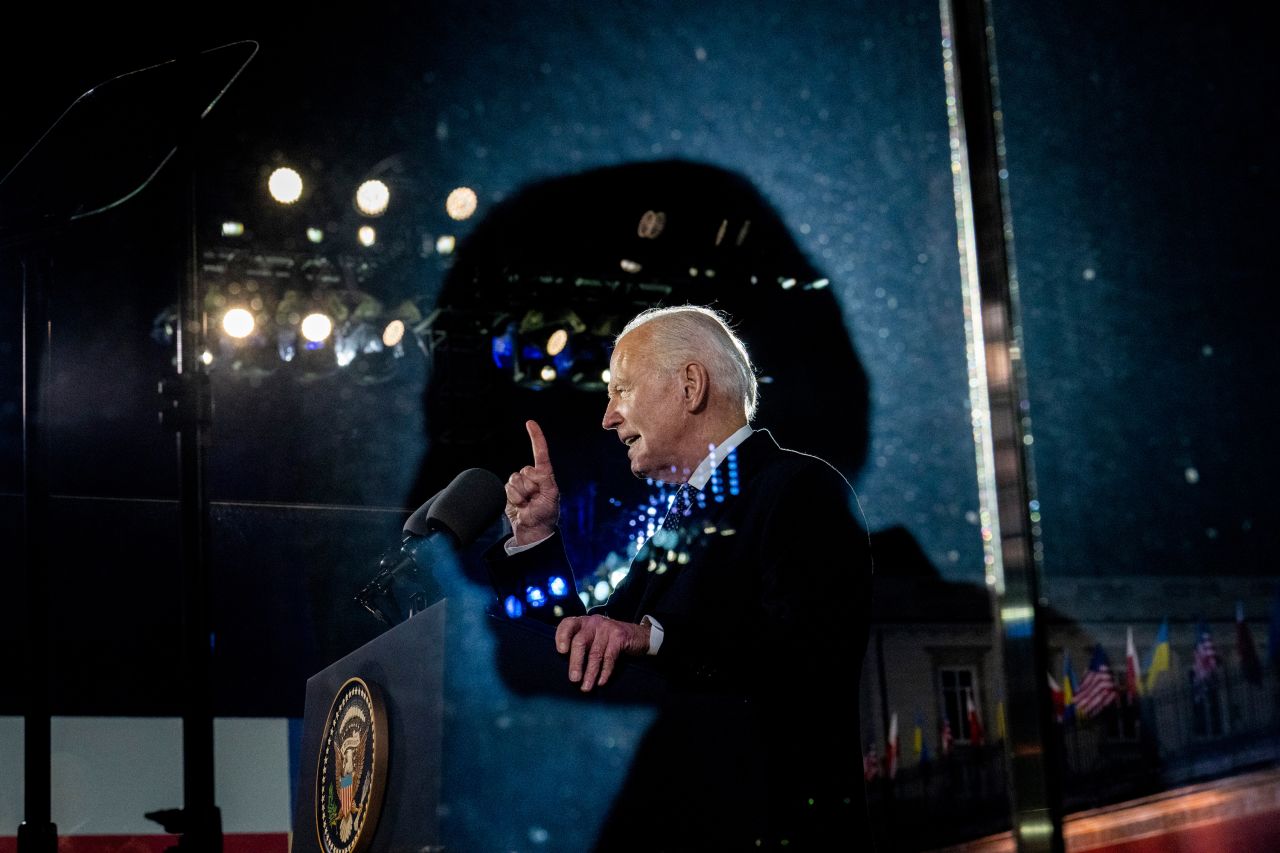 The silhouette of US President Joe Biden is cast on bulletproof glass as he speaks in Warsaw, Poland, on Tuesday, February 21. He visited Poland after his surprise stop in Ukraine.
Doug Mills/The New York Times/Redux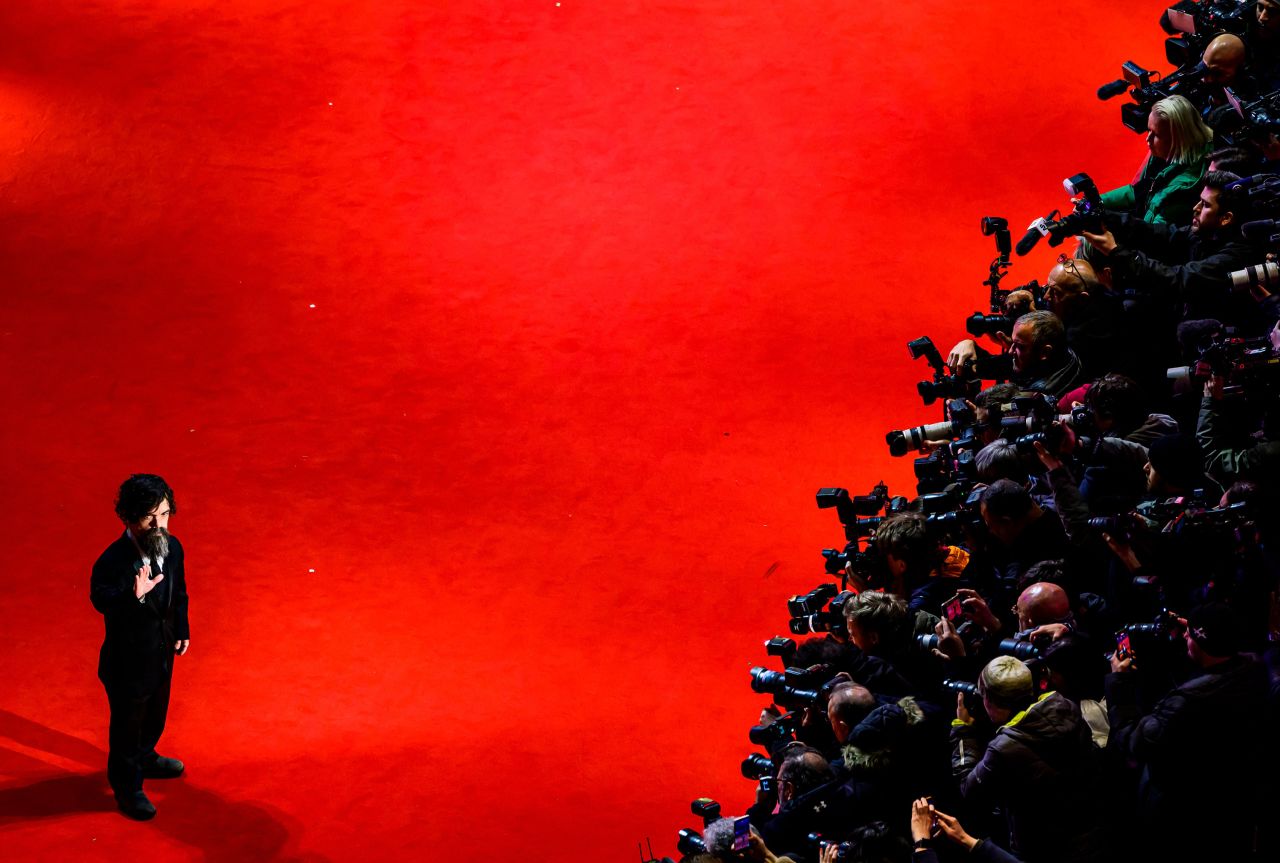 Actor Peter Dinklage poses for photographers at the Berlin International Film Festival as he arrives on the red carpet for the premiere of "She Came to Me" on Thursday, February 16.
John Macdougall/AFP/Getty Images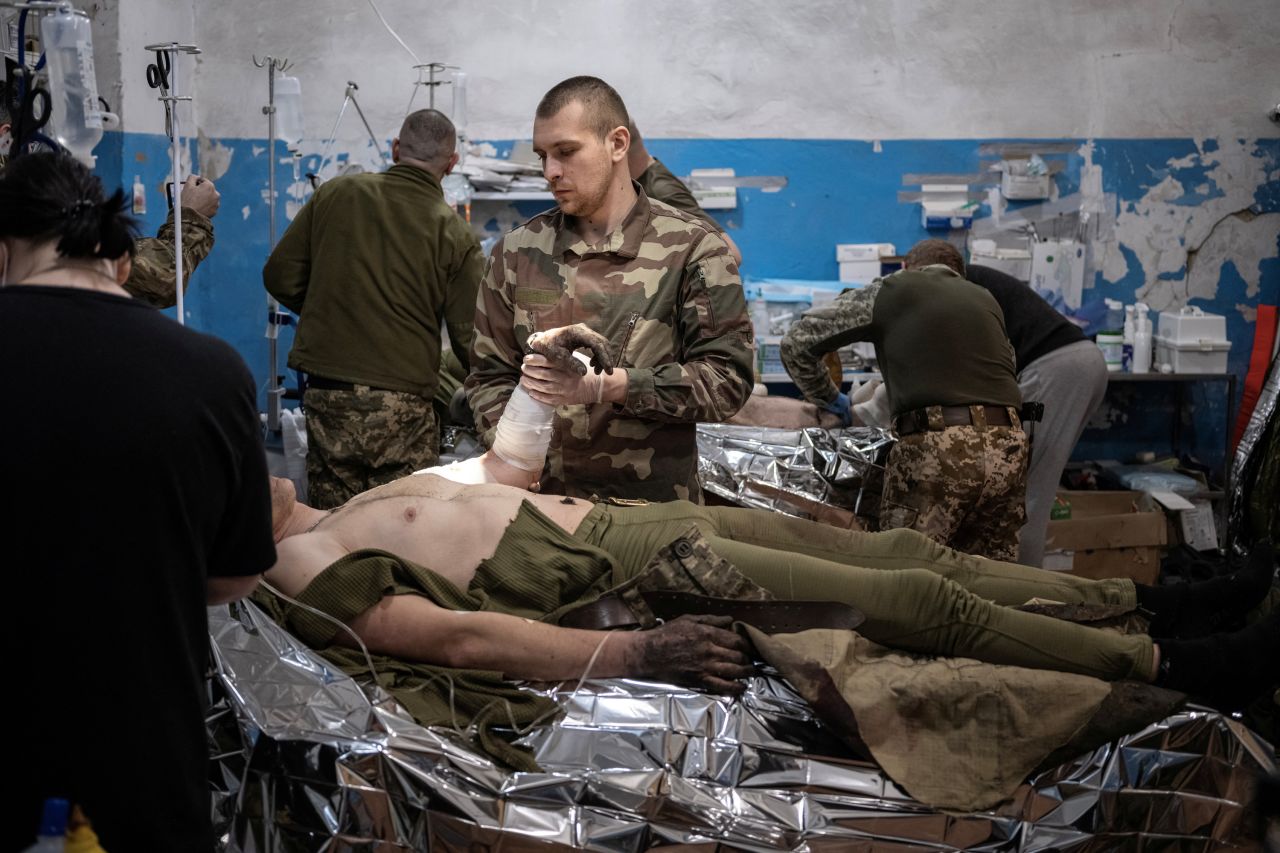 Medics treat wounded Ukrainian soldiers near Vuhledar, Ukraine, on the front lines of the fight against Russia, on Sunday, February 19.
Marko Djurica/Reuters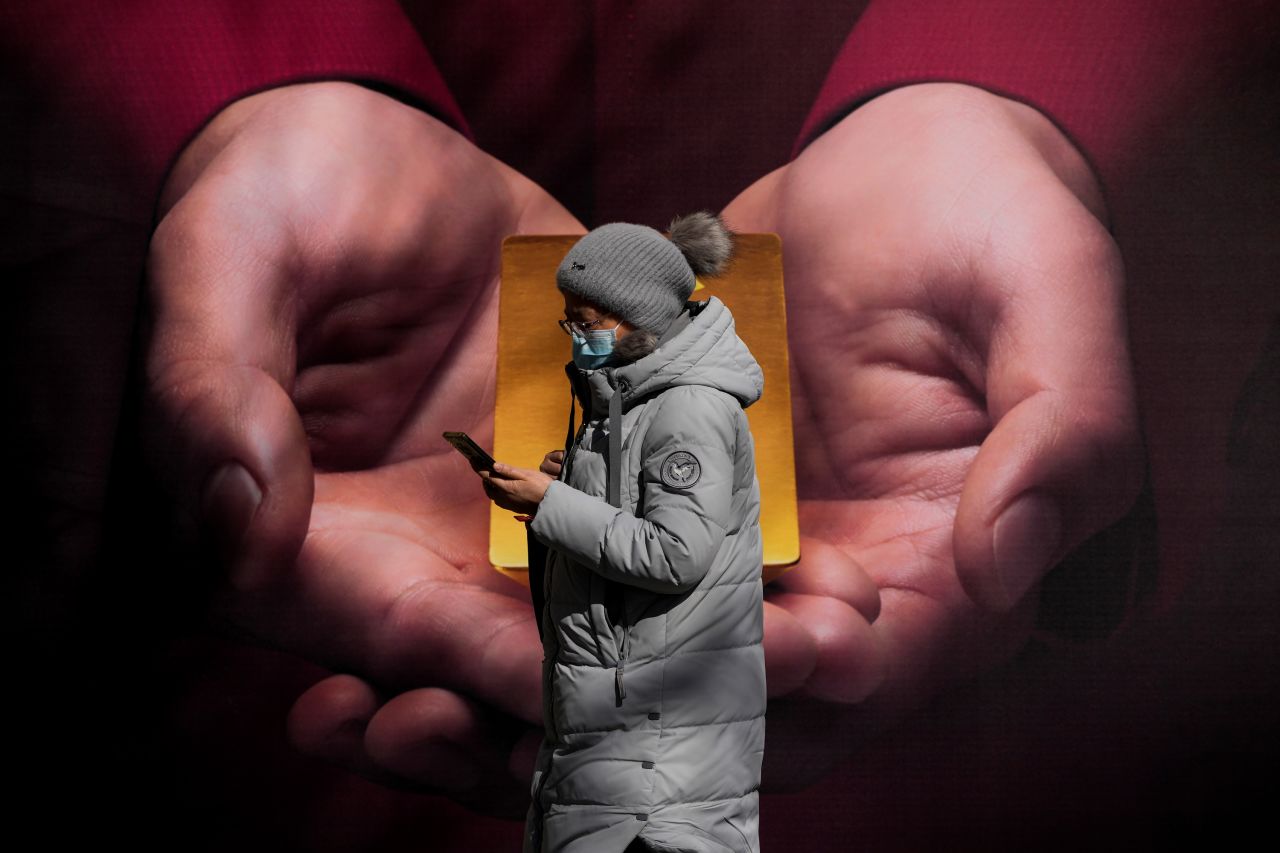 A woman walks by an advertisement in Beijing on Monday, February 20.
Andy Wong/AP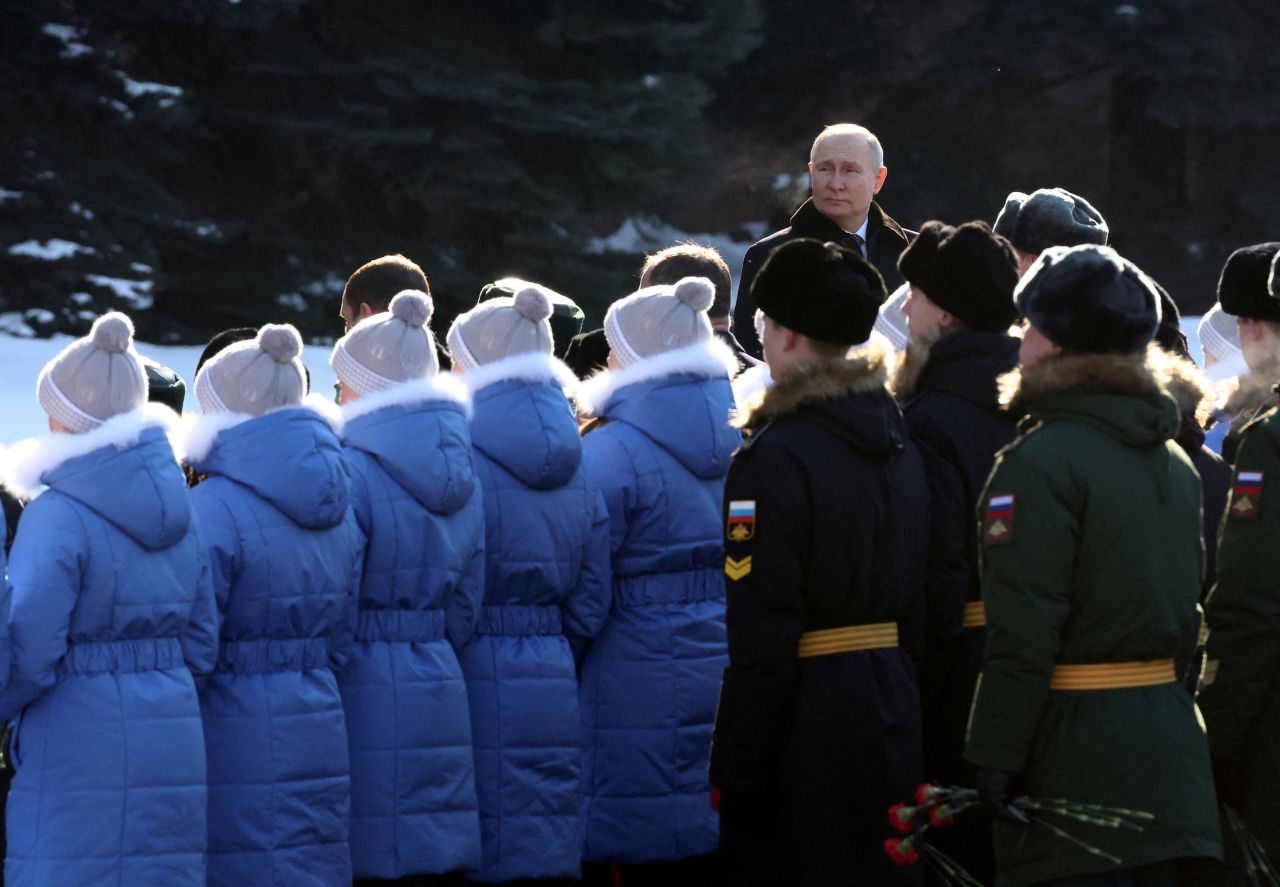 Russian President Vladimir Putin takes part in a wreath-laying ceremony at Moscow's Tomb of the Unknown Soldier on Thursday, February 23.
Valery Sharifulin/Sputnik/Reuters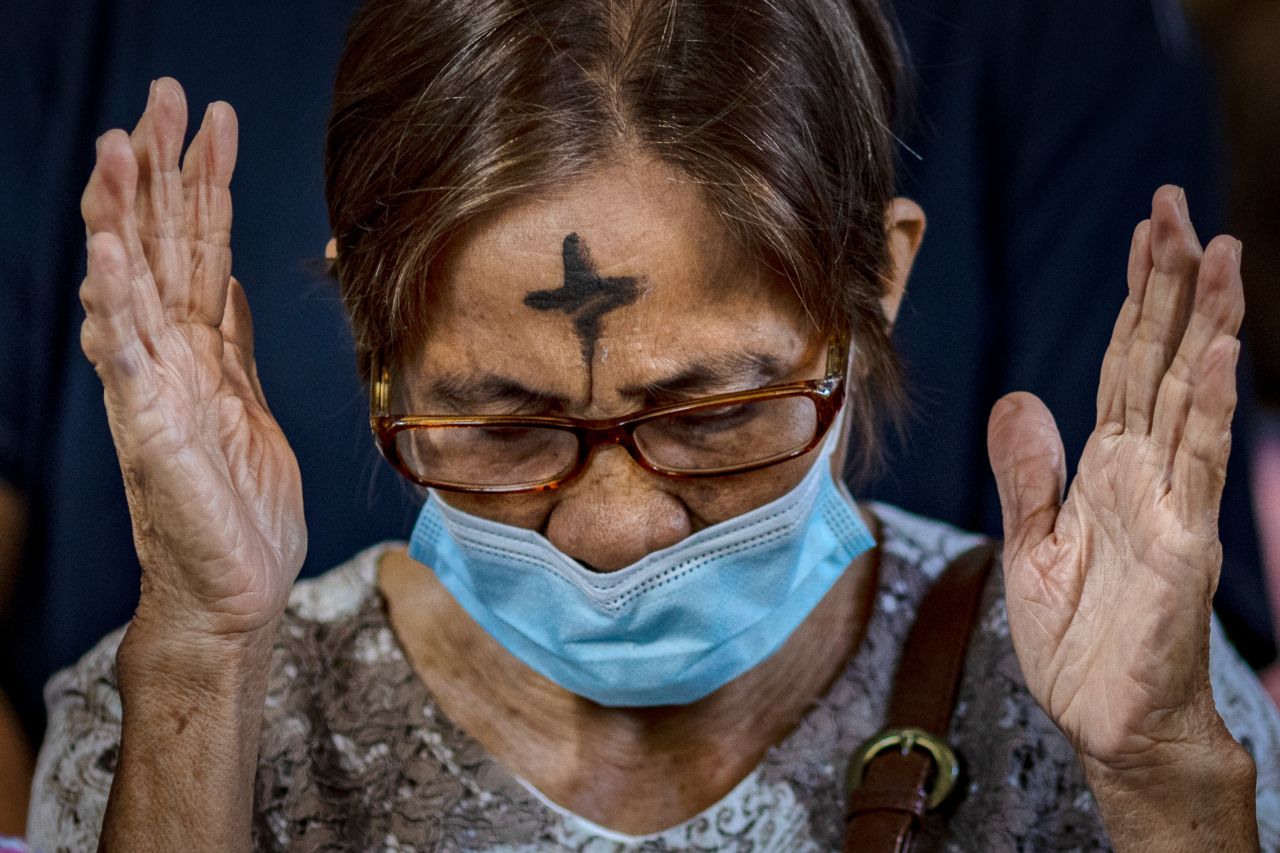 A woman prays at the Baclaran Church in Parañaque, Philippines, as she observes Ash Wednesday on February 22.
Ezra Acayan/Getty Images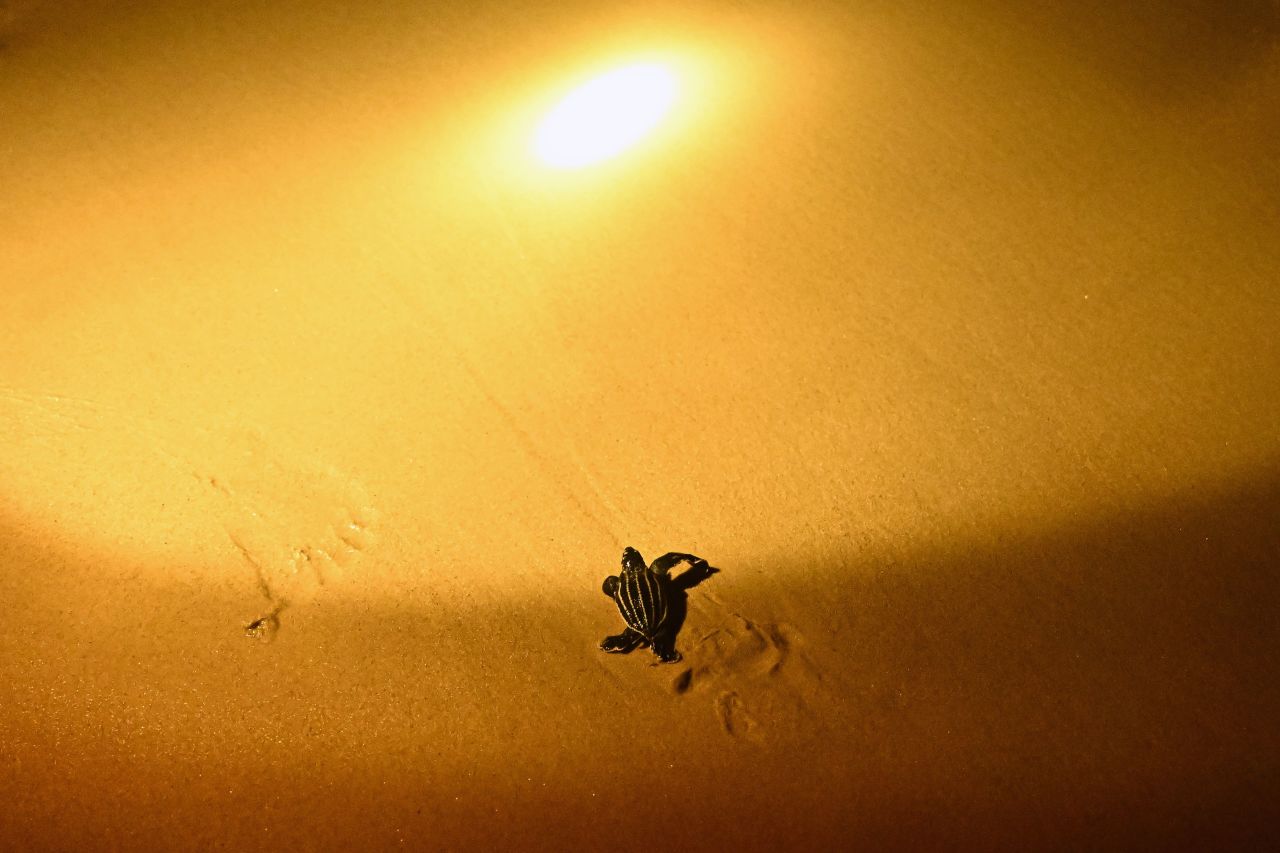 A young leatherback turtle makes its way to the sea after hatching on Thailand's Bang Khwan beach on Monday, February 20.
Lillian Suwanrumpha/AFP/Getty Images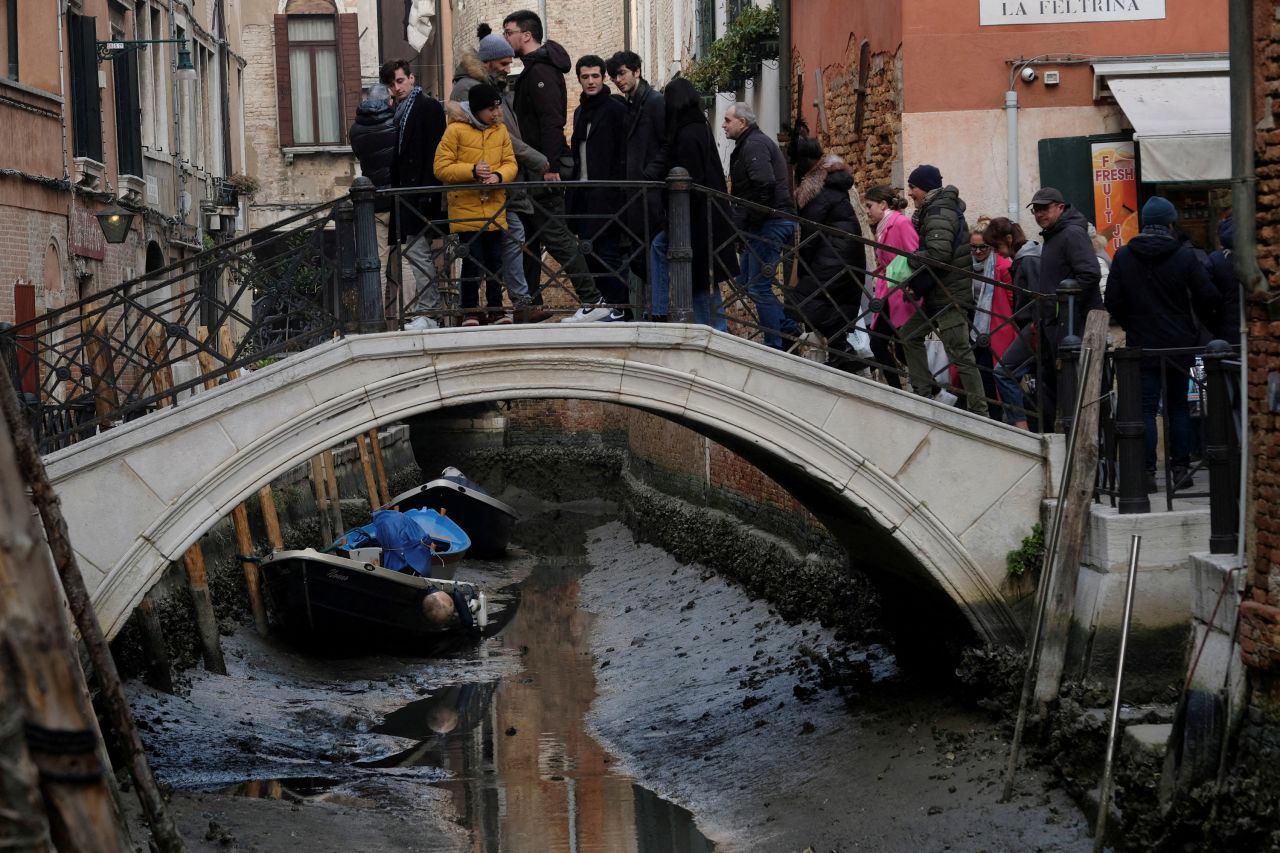 People look at a dried-up canal in Venice, Italy, on Friday, February 17. Venice is facing unusually low tides that are making it impossible for gondolas, water taxis and ambulances to navigate some of its famous canals. The problems are being blamed on a combination of factors — the lack of rain, a high-pressure system, a full moon and sea currents.
Manuel Silvestri/Reuters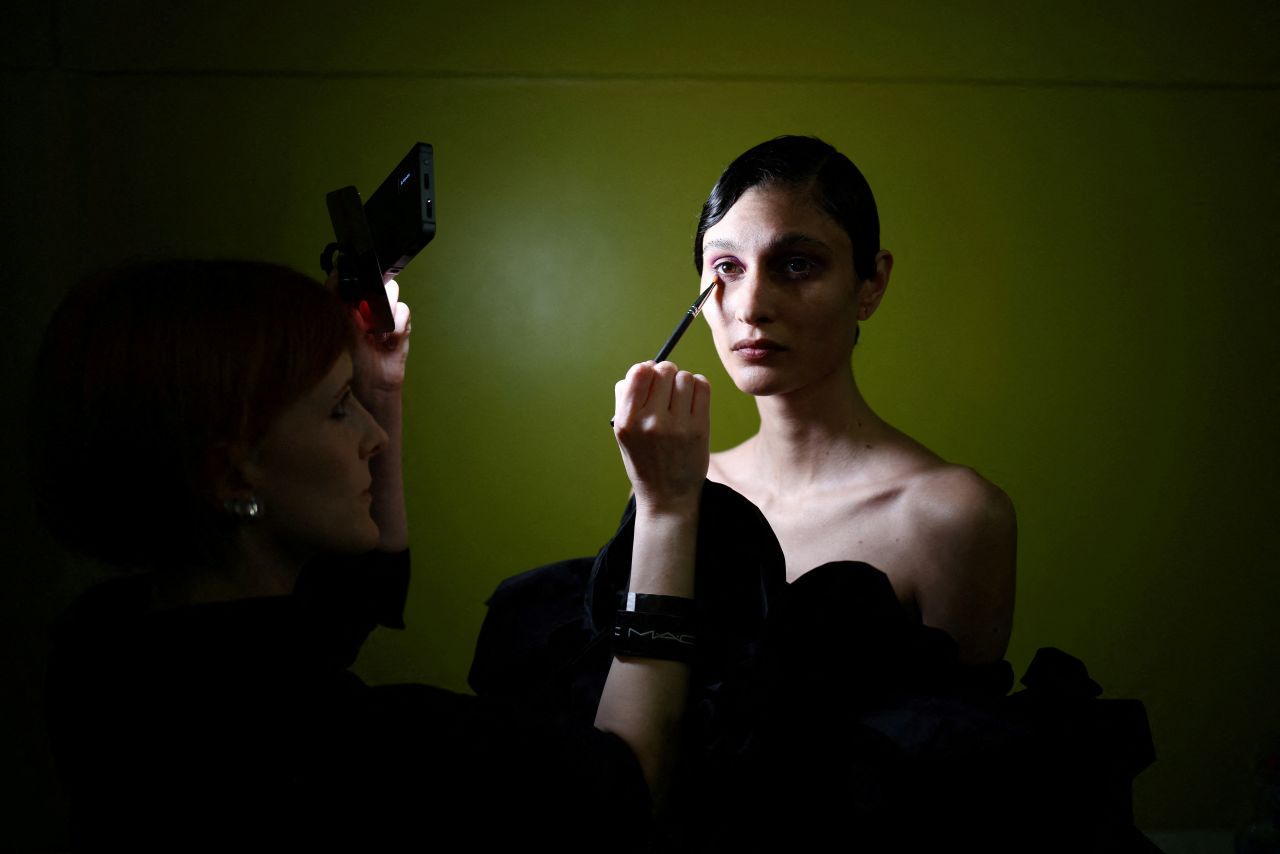 A model prepares backstage ahead of a Richard Quinn fashion show in London on Saturday, February 18.
Henry Nicholls/Reuters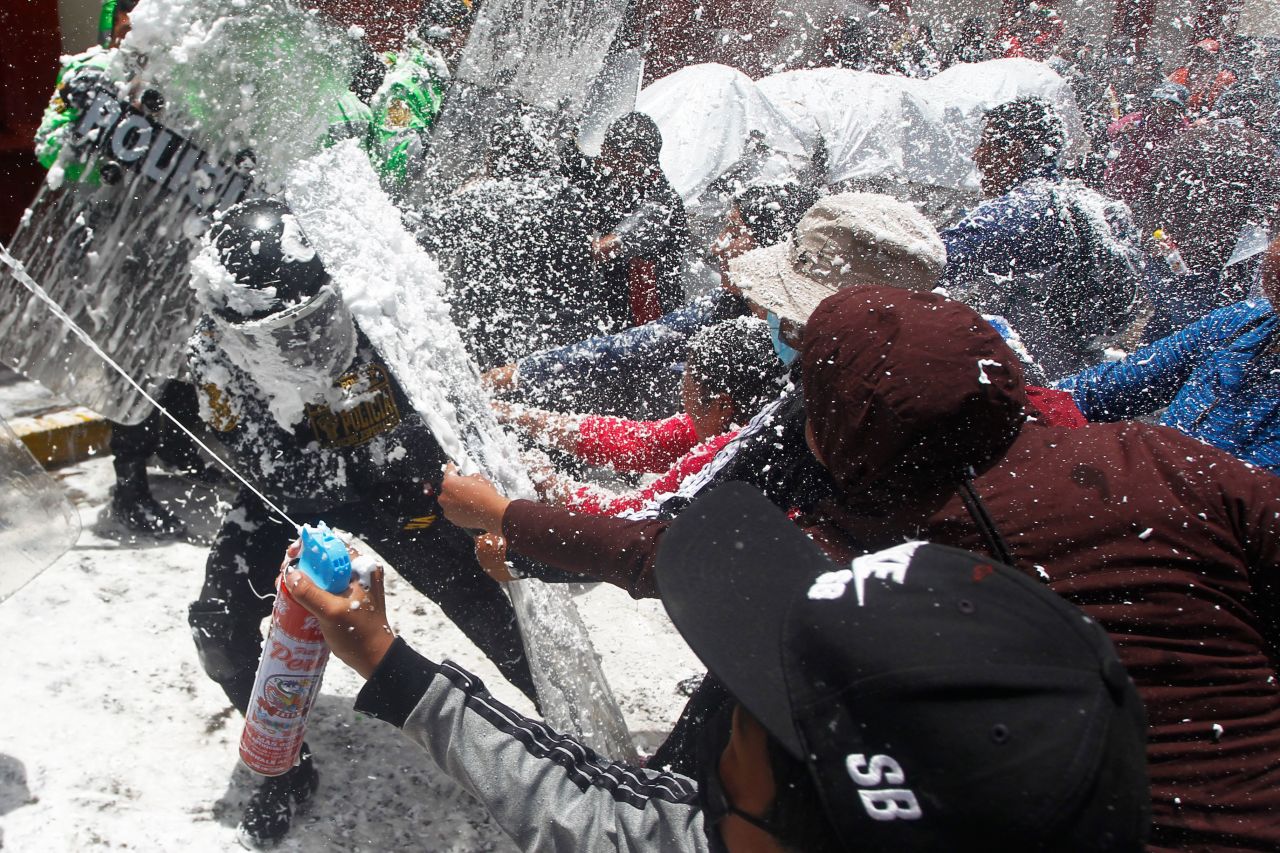 Protesters in Puno, Peru, stop their demonstration and spray police with foam and water as part of a Carnival tradition on Wednesday, February 22. Anti-government protests have roiled Peru since December.
Juan Carlos Cisneros/AFP/Getty Images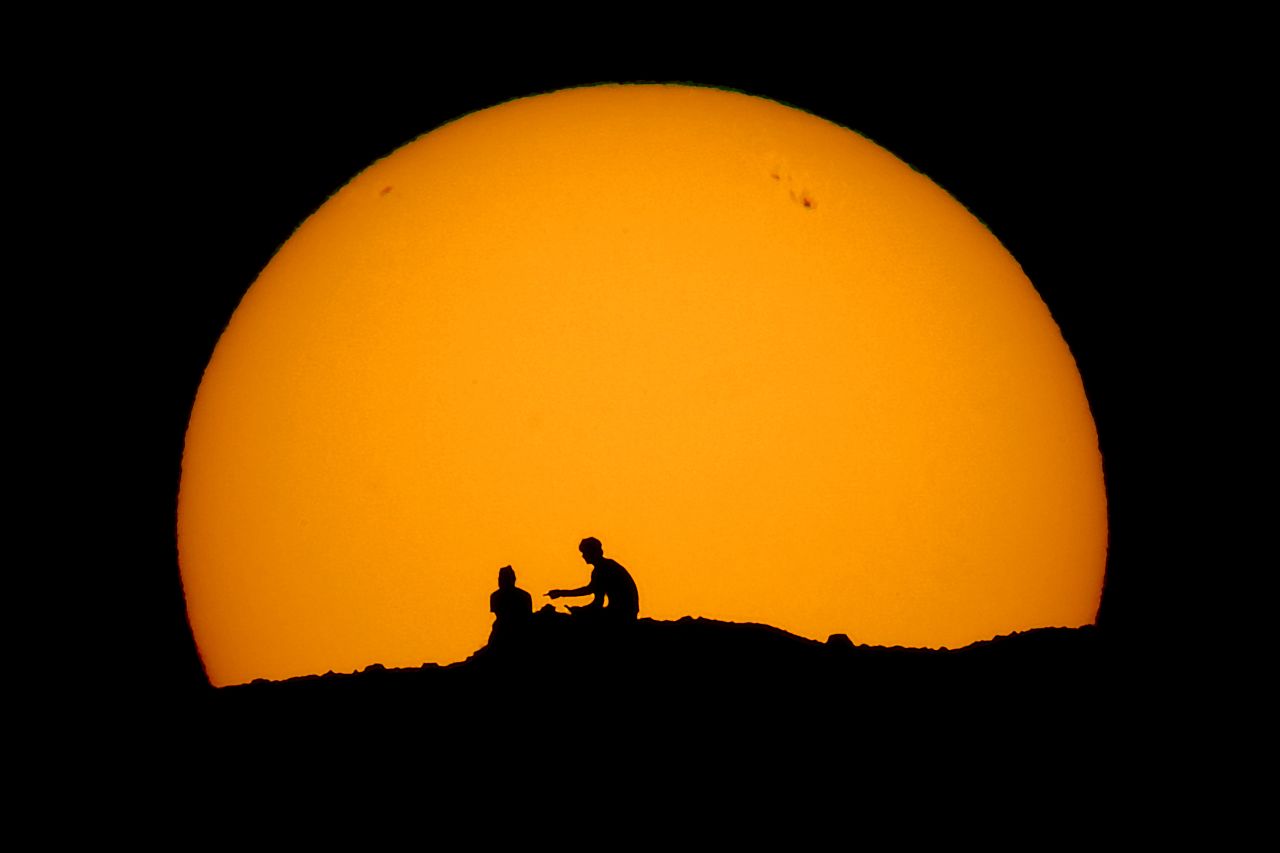 Hikers are silhouetted against the setting sun in Phoenix's Papago Park on Saturday, February 18.
Charlie Riedel/AP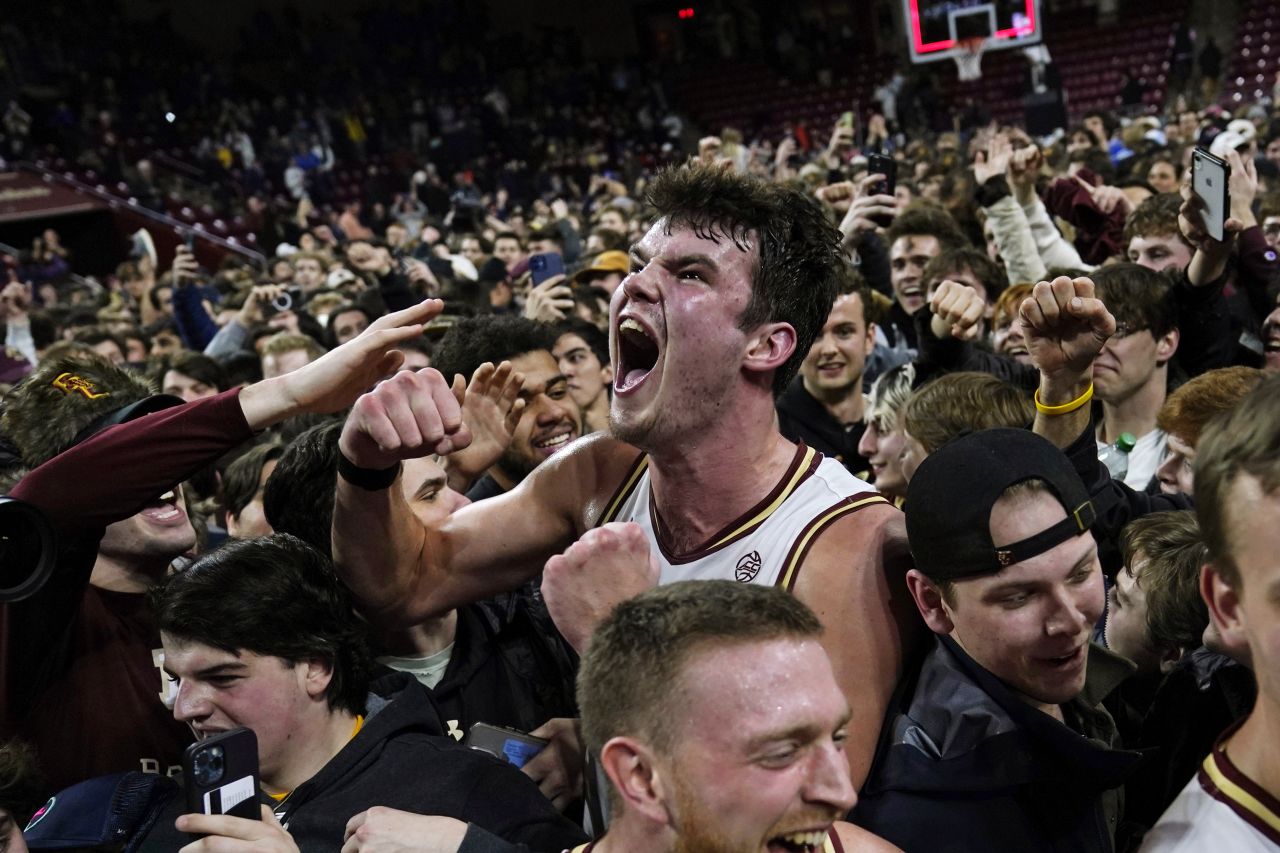 Boston College basketball player Quinten Post celebrates with fans after the Eagles upset Virginia 63-48 on Wednesday, February 22.
Charles Krupa/AP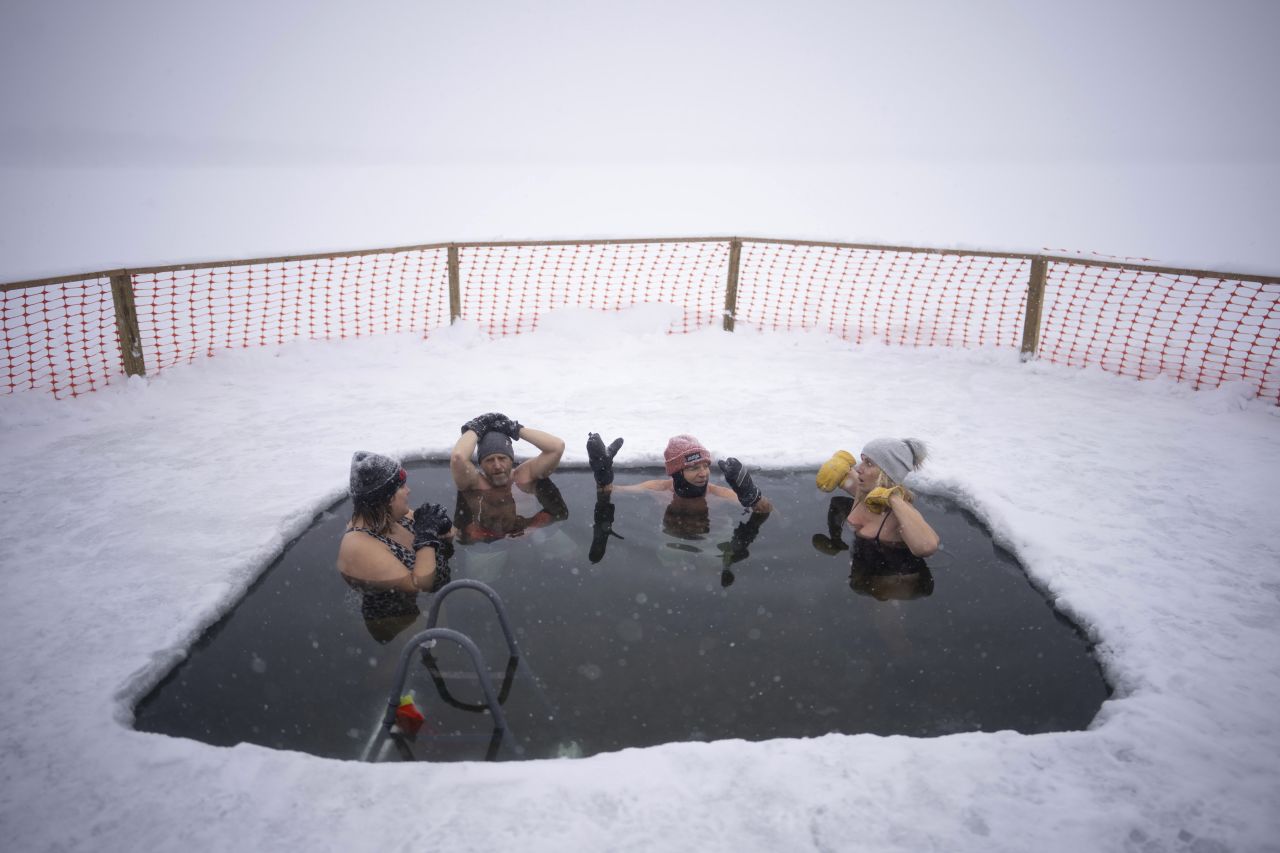 From left, Rachel Banks Kupcho, Matt Nelson, Steve Jewell and Cindy Murphy soak in Minneapolis' Lake Harriet on Wednesday, February 22.
Jeff Wheeler/Star Tribune/AP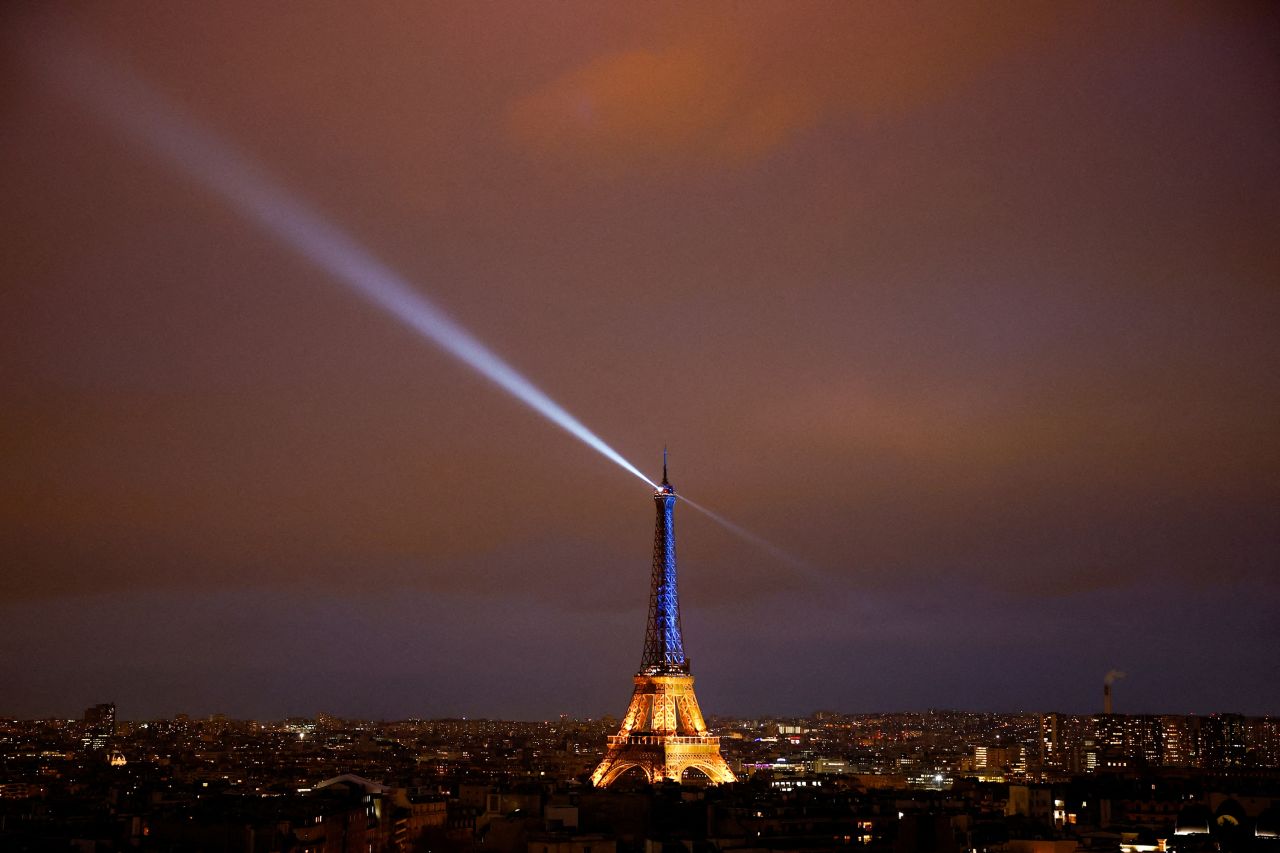 The Eiffel Tower in Paris is lit up with Ukraine's national colors on Thursday, February 23, to mark the one-year anniversary of Russia's invasion. See last week in 32 photos.
Sarah Meyssonnier/Reuters